What is lost luggage insurance coverage?
Most comprehensive travel insurance plans include coverage for baggage loss and, if your baggage is not permanently lost or damaged, baggage delay. Some coverage may include the cost of essential items you purchase while you wait for your delayed luggage to be returned. The plan limits define your amount of coverage, and the amount of coverage varies by plan. Note that certain items may be excluded from coverage. And before filing a lost luggage insurance claim, remember that you may be entitled to reimbursement from the airline.
6 min to read

Will my airline reimburse me for lost luggage?
Airlines are legally required to compensate you for lost items and any baggage fees you paid. But when your suitcase doesn't reach your destination, it's not immediately considered lost. Airlines have different waiting periods until a bag is considered lost, usually between 5 and 14 days after the flight, according to the U.S. Department of Transportation (DOT). The bag is considered delayed before a certain amount of time passes, and most travelers are reunited with their delayed luggage within a few days.
When your bag is delayed
Most airlines can arrange for a courier to deliver your bag to you once it's located, and you can claim reimbursement for the reasonable incidentals you had to purchase (toiletries, necessary clothes, etc.) while waiting for your delayed luggage. Keep all your replacement receipts to submit to the airline, and don't go over the top with your purchases — the airline will likely reject claims for purchases they don't see as essential, such as high-end items.

When your bag is officially lost
Airlines are legally required to offer compensation for luggage contents when they lose your bag, and they must refund any baggage fees you paid. You may need to provide receipts for valuable items when filing a claim with the airline, and the airline may use your items' actual value rather than their replacement value when calculating your reimbursement.
How much can you get from a lost baggage insurance claim with the airline?
DOT says domestic travelers are eligible for up to $3,800 after losing luggage. Airlines can pay out more than this liability limit, but they aren't required to. For most international flights, the liability limit is around $1,780 USD. This amount is reviewed every five years for inflation adjustments. Note that these are the maximum amounts the airline is required to cover, but the amount could be lower if the value of your belongings is less.
Once the amount you're eligible for is calculated, you can receive that amount in cash. Some airlines may allow you to choose travel credits instead, which may be worth significantly more than the cash amount.
Can I file a travel insurance claim for lost baggage?
Yes, if an airline lost your luggage, travel insurance may provide additional reimbursement for covered costs your airline doesn't reimburse you for. Most comprehensive plans include coverage for baggage loss, and baggage delay in the event your bag is not permanently lost or damaged. Progressive travel insurance through InsureMyTrip offers comprehensive plans that can reimburse you for covered items that are lost, stolen, or damaged. You may also get partial reimbursement through a travel medical plan or annual membership. It's important to understand the coverage details before purchasing so you can get the right plan for your trip.
Pro tip:
Some travel insurance plans offer specific add-on coverage for sports equipment like golf clubs and skis. If you're traveling with those items, read the plan details closely. This optional coverage covers the cost, up to a specified limit, for the rental of sports equipment in the event yours is delayed for a minimum number of hours.
Does travel insurance cover trip interruption due to lost baggage?
Lost or delayed luggage isn't typically a qualifying circumstance for trip interruption, but check your policy's terms to be sure. Learn more about how travel insurance works.
What other reimbursement options are available?
If you've claimed all the available reimbursement dollars from your airline and travel insurance but still have losses, there are a couple other options you can consider to file a lost luggage insurance claim.
Credit card: Certain credit cards offer coverage for luggage that gets lost in transit. Most credit card companies have a maximum limit you can claim, often a couple thousand dollars, and no deductible. Note that you can only claim reimbursement from the credit card if you used it to book your flights.
Homeowners insurance: Home insurance follows you and your belongings even when you leave the house. Your renters or homeowners insurance may cover lost luggage and items you need to replace, but keep in mind that you'll need to pay the deductible first, and limits will apply. Learn more about how homeowners insurance works.
How to file your claims for lost luggage
You've arrived at your destination, but your luggage hasn't. Follow these steps to file a lost baggage insurance claim:
Check the baggage holding office.

If your suitcase isn't on the baggage carousel, don't panic. Go to the airport's baggage holding office to see if it was taken there, or if they have details about your bag.

Initiate a property irregularity report at the airport.

Visit the airline's customer service desk to file a property irregularity report (PIR). Provide the requested details about your baggage and contact information. The airline will begin searching for your luggage and contact you if they find it. You may have the option to pick up your found bag at the airport or have it delivered to you via courier.

File a claim with the airline.

For delayed bags, you may need to file a claim separate from your PIR to be reimbursed for incidentals you needed to purchase during your trip. If your bag is considered officially lost, file a claim for your lost belongings and any baggage fees you paid.

File a travel insurance claim.

If there are costs that weren't reimbursed by the airline, file a claim with your travel insurer for covered items that were lost. You may need to provide original receipts for higher-value items. For baggage delay, you'll need to show that anything you've purchased is a reasonable expense and fits within the coverage limits defined by your policy. Keeping receipts of anything you buy while your bags are delayed is strongly recommended.

Check your credit card and property insurance policies.

Find out if your credit card or property insurance policies can offer coverage for any remaining losses. Check your homeowners or renters insurance deductible and any sub-limits before you determine if filing a claim would be worthwhile.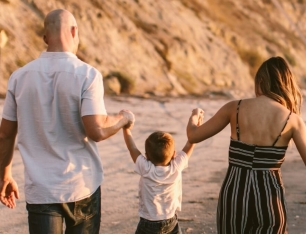 Get a trip insurance quote online or call for expert advice