International car insurance
Your U.S. policy likely only covers you in the U.S. and Canada, so you'll need a separate policy when driving in all other countries. Whether you plan to drive across a border or rent or purchase a car overseas, you have plenty of options for getting the international auto insurance coverage each country requires.
3 min to read
Recommended coverages when driving in any foreign country
Auto coverage requirements vary by country (for instance, theft protection is mandatory in Italy), but you'll want to make sure you're covered for the following no matter where you're driving:
If renting, physical damage coverage so you aren't held liable to the rental company
Coverage for injuries to you and other passengers in case of an accident
Coverage for injuries and damages to other drivers and their property if you're at fault in the accident
With so many unknowns associated with driving overseas, consider getting the highest liability coverage you can afford, particularly if the rules of the road and driving behaviors are drastically different than what you're used to in the U.S. Learn more about car insurance coverages in the U.S.
Car insurance for visitors to Mexico
Mexico has strict insurance and driving laws, and the consequences of breaking those laws can be serious. Plan by getting the appropriate coverage and knowing what to do if the unexpected happens:
Car insurance for visitors to Canada
Your U.S. policy automatically covers you in Canada, whether you're driving a rental car or your own car. Your policy covers you for as long as you're driving there, and there's no need to notify your insurance company. Learn more about driving in Canada.
Overseas car insurance: Europe and other countries
Whether you're driving in Ireland, Spain, or elsewhere, regulations and requirements vary for temporary international auto insurance in foreign countries. That's why it's best to get an overseas car insurance policy that's specific to the country or countries you're visiting.
How to get insurance when driving in Europe or another country
Driving your car
Look for an insurance company that specializes in car insurance for the specific country you're visiting or moving to. Requirements can vary widely for each country, and a specialized company can help you purchase the proper international auto insurance coverages.
International rental car insurance
If you're vacationing in another country for a short time, it's typically easiest to get international car rental insurance coverage through the car rental agency. Research any countries you plan to visit to find out the specific rental car insurance requirements of each. For example, international car insurance in Italy requires foreign car renters to purchase the "collision damage waiver" offered by the car rental company. Each country's U.S. embassy is a good starting point for your research.
You may also be able to get insurance through your credit card company when using your card to pay for a rental. Some companies may even offer insurance at no extra charge, but keep in mind that international auto insurance coverage offered through credit cards won't meet some countries' insurance requirements. Call your credit card company to:
Find out if you can get rental car insurance through them
Make sure the country you're visiting is covered
Check that the policy will meet that country's requirements
Of course, you'll need to provide evidence that you're a legal driver before being allowed to cruise off an overseas rental lot. Most European nations, and many other countries outside North America, accept an International Driving Permit (IDP), which is an official translation of your valid U.S. license. The U.S. State Department recommends getting an IDP from one of two qualified organizations: the American Automobile Association (AAA) or the American Automobile Touring Alliance (AATA). Both allow you to apply via mail, while AAA also offers in-person service at local branch offices.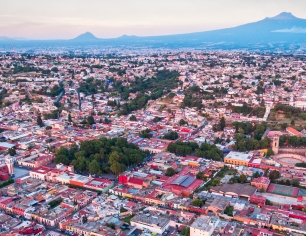 Quote Mexico auto insurance for your trip