What is a passport vs. a REAL ID vs. a passport card?
All three documents are federally compliant identification used mainly during travel. A traditional passport (also called a "passport book") is a valid ID for all forms of travel — land, sea, and air — both internationally and domestically. A passport card can be used for international land and sea travel to select countries. A REAL ID can be used for U.S. domestic air travel.
4 min to read
What is a passport book?
A passport book is the traditional passport used as identification, often during international travel, that's standardized worldwide. It includes a page with your identifying information, such as passport number, name, birthdate, and birthplace. By reviewing your valid passport, border officials can find the information they need to identify you no matter your origin, destination, or language.
Need to get or update a passport? Learn about passport requirements from these resources:
Do I need a REAL ID if I have a passport?
No, though you might want one. A REAL ID is a driver's license or non-driver's license state ID that meets U.S. federal guidelines and can be used for domestic air travel. While a passport can be used as your form of identification when flying domestically, a REAL ID allows you to leave your passport at home (as long as you're not leaving th U.S.). Learn more about flying domestically with a REAL ID from the TSA.
When can I use a passport vs. a passport card?
A passport card is accepted as proof of identification only under certain circumstances, while a passport serves as valid identification for all forms of travel and in all countries. A passport card is valid identification for travel by land and sea only — and only for trips to and from certain countries, as noted by the U.S. Departement of State. It's smaller and less expensive than a passport book.
Pro tip:
Having a valid passport or passport card doesn't necessarily grant you access into another country. Before you make plans, check your destination's visa and other requirements for international travelers. Visa applications take time and can get complicated. U.S. citizens and permanent residents should reference state.gov for visa requirements.
When should I consider a U.S. passport card vs. book?
A passport card is cheaper and may be enough for your needs — if you travel by land or sea to eligible countries and don't intend to travel on to other countries. If you think you might travel internationally by air to any international destination, you need a passport book.
What's the difference between a visa and a passport?
A passport is a document issued by your federal government as identification, particularly for travelling across borders. A visa is a document issued by a destination country showing the traveler has permission to be there. A visa is usually attached to a page in your passport book and is not always required, depending on your citizenship, residency status, destination, and length of stay.
Countries often issue visas specific to your reason for travel, such as study, work, or tourism. Depending on the category of visa you need, you may need to provide documents via an application. Always be honest in your visa application, and know what's permitted under the type of visa you get.
Example:A country's tourist visa may be easier for you to obtain than a work visa, but it likely forbids you from working while you're in the country, even if you'll be there a while.
What else does a passport do?
While one of a passport's primary functions is for international travel, it can also be used as a federal identification document. It may be used as valid ID to buy alcohol, gain entrance to age-restricted venues, and prove citizenship. It may also serve as alternate ID when you apply for jobs, enroll in school, or apply for a driver's license or REAL ID.
If you travel frequently or do business or live abroad, you probably need your passport for applications and official documents, including applications for travel insurance. For example, a bank may request your passport if you want to open an account as a foreigner, even if you live in the U.S. and want the account for business reasons. You may also need it to buy property and establish a legal residence in the destination, even if you only intend to buy a vacation property.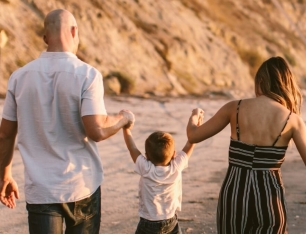 Get a trip insurance quote online or call for expert advice