Does homeowners insurance cover damage caused by contractors?
Whether you're hiring a contractor for a large-scale home renovation or just a simple repair, there are limits to what's covered if an issue arises. Your homeowners coverage can act as a safeguard against certain mishaps, such as your contractor causing a fire, or damaging your belongings or your neighbor's property. But your policy won't cover poor workmanship or if you're unhappy with the results.
3 min to read
Can you file an insurance claim for poor workmanship?
While you may be covered if a contractor breaks something, homeowners insurance won't pay for damages involving poor workmanship. When a contractor installs something incorrectly, does sloppy work, or you aren't happy with their design, you'll need to come to an agreement with them on how to correct the poor quality of work. If no agreement can be reached, you may file a complaint with the governmental agency that licensed them or even file a civil lawsuit.
Damage vs. poor workmanship: what's covered
The following examples illustrate how your homeowners policy may cover damages but not poor quality work:
A plumber does a poor job installing pipes, resulting in a leak. Your homeowners insurance may cover water damage to your walls, floors, and furniture up to your policy's limits. However, the cost of reinstalling the pipes likely won't be covered.
An electrician wires a room incorrectly, and a fire breaks out. Your insurance may cover damage to your home and belongings caused by the fire, up to the limits of your policy, but not the cost to rewire the system.
A contractor hastily installs a built-in entertainment unit, and a shelf collapses. Insurance probably won't cover the cost to rebuild the unit, but it may pay to repair or replace any belongings that are damaged, such as your TV or gaming console.
The contractor knocks over a ladder, and it smashes through your sliding glass doors. Your homeowners insurance may cover the cost to replace the damaged doors.
Note that your policy may include a deductible and/or a sublimit on certain items. Your insurance company may seek reimbursement for the party responsible party for the damages.
What should I do if my contractor damages my neighbor's property (or vice versa)?
If a contractor causes damage to your neighbor's property, your contractor should contact their insurance company to handle the damage. Alternatively, if your neighbor's contractor damages your property, your neighbor's contractor will be responsible.
Do your research before hiring a contractor
The best way to avoid poor or inadequate work is to check the qualifications and work history of your contractor before signing a work contract:
Make sure they have insurance. This can make reimbursement easier if the contractor damages your property and may cover the damages they cause while working on your house.
Look at their past work. Read up on reviews, check out photos of previous work they've done or check with reliable family and friends for recommendations.
Verify their license. Contractors need to have a valid business license. If you use an unlicensed contractor and the work they do is unsafe or not to code, you may be responsible for correcting the issue. You can verify the contractor's license with the Better Business Bureau or ask the contractor for their license number and verify it with your state's licensing board.
More questions about contractor damage? We're here to help answer your inquiries, regardless of your situation. Current or new Progressive customers can call us at 1-866-749-7436.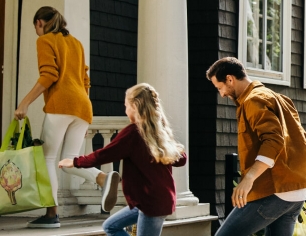 Quote homeowners insurance online or call for advice