What does travel medical insurance cover?
Travel medical plans often offer additional benefits that may be helpful in the event of an unforeseen illness or injury while traveling. They're designed to reimburse you for medical bills if you suffer a covered illness or injury while traveling and need to be transported between treatment facilities. Coverage depends on your policy and provider, so be sure to review your plan carefully. Travel medical insurance is offered either as part of comprehensive travel insurance plans, or may be purchased as a stand-alone plan. If you have a comprehensive plan, you may also be covered by other travel-related coverages, such as trip cancellation or interruption.
4 min to read
Types of travel medical insurance coverage
The two most common types of travel insurance to purchase for medical coverage are comprehensive plans and medical-specific plans. Each covers medical-related costs differently.
Comprehensive travel insurance: With a comprehensive travel insurance plan, travelers will have travel medical coverage as a part of their coverage. If you experience an unexpected illness or injury during your trip, you may file a claim for covered medical and dental expenses. The policy may also offer coverage for the following if you experience a covered medical issue: trip cancellation or interruption, emergency evacuation, and accidental death. Coverage will vary by plan, so be sure to check yours for the specifics.
Medical travel insurance: Medical travel insurance plans are designed specifically to cover gaps in your primary health insurance while you're travelling internationally. While they can cover certain medical costs, they don't offer travel-related coverage options.
Learn more about how travel insurance plans work.
What is emergency medical evacuation insurance?
If you get sick or injured during your trip, emergency medical evacuation insurance can help provide transport assistance to a medical facility suitably equipped to treat you, if your physician deems necessary. Standalone medical evacuation plans are available, but this coverage may also be available through comprehensive and travel medical insurance plans.
Most companies that offer emergency medical evacuation insurance cover the cost to transport you to the nearest adequate facility. But some plans available from Progressive travel insurance through InsureMyTrip may offer a benefit that lets you choose which hospital you go to, possibly for an additional cost. This is known as a "hospital of choice" benefit, and availability ranges by plan.
Is treatment for pre-existing conditions covered?
Treatment for stable pre-existing conditions isn't automatically covered by travel insurance. Emergency medical coverage is automatically included on all comprehensive travel insurance plans. This emergency medical coverage can work in conjunction with your health insurance, or in place of it, to help reimburse the cost of emergency medical care while traveling.
The majority of comprehensive travel insurance plans will also cover pre-existing medical conditions at no additional charge if you qualify for and obtain a pre-existing medical conditions waiver. This waiver prevents the insurer from considering your recent medical history when evaluating a claim. Without the waiver, the insurance company may look back in your recent medical records and use any relevant information to deny your claim. If you're concerned about pre-existing conditions, ask about a medical conditions waiver before purchasing travel insurance.
Does travel insurance cover cancellation due to illness?
Trip cancellation and trip interruption, even for medical reasons, is typically only covered by comprehensive travel insurance plans. If you're concerned about an illness causing you to cancel your trip or cut it short, consider a comprehensive plan with trip cancellation and trip interruption coverage. For the most cancellation flexibility, consider the optional cancel for any reason (CFAR) coverage option. However, this benefit is time-sensitive and has other eligibility requirements, so not all travelers will qualify.
Do I need to purchase a new plan every time I travel?
Some medical travel insurance and emergency medical evacuation insurance policies from InsureMyTrip include annual plan options covering multiple trips so you don't have to buy a new plan every time you travel. Comprehensive plans from InsureMyTrip are only available per trip.
How to file a medical travel insurance claim
If you need to file a claim because you experience an illness or injury on your trip, call the plan provider before receiving treatment or a medical evacuation. If you're unable to contact your insurer immediately, be sure to call as soon as possible. Otherwise, the insurance company may deny your claim.
When you file your claim with the insurance company, you'll need to provide documentation of your illness or injuries, the treatment you received, and how much it cost. Be sure to get copies of your records before leaving your treatment facility, as it can be difficult to get records from a foreign country after you return home. If you need to be evacuated to receive adequate medical care, your insurance company must approve the evacuation and will likely arrange the transport.
Get travel insurance and stay covered if you fall ill
Online
Browse and quote travel insurance plans, and choose your coverages.
Talk to a rep
Call 1-844-276-1214 to speak with a licensed travel representative about the best options for your itinerary and needs.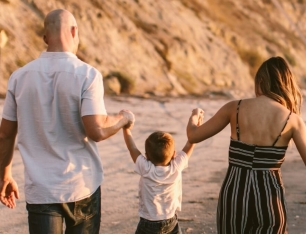 Get a trip insurance quote online or call for expert advice