Advantages of tinted house windows
Home windows can be tinted by applying a thin film to the glass. Depending on the film you choose, you can block the entry of damaging UV rays from sunlight, enhance your home's privacy by making it harder to see into the home or make your home harder to break into. A common benefit of home window tints is reduced energy costs.
3 min to read
Benefits of tinted house windows
A common benefit of home window tint is reduced energy costs. By blocking out or reflecting solar energy, they can keep your house cooler in the summer months and reduce the amount you spend on air conditioning. They can also lower long-term maintenance costs in the house by reducing the entry of UV light, which can cause fading and other damage to walls, rugs, and furniture.
Depending on your aesthetic and budget, home window tint can add curb appeal with frosted or stained-glass effects without the cost of replacing the glass. That can be a good way to set a property apart if you're getting ready to sell your house or rent out your house.
Types of home window tint
Most home window tints are applied as thin films, but different types provide different benefits.
Reduce sunlight and UV rays
Solar films filter out UV light rays — up to 99% depending on the product. The Solar Heat Gain Coefficient (SHGC) is a rating that indicates how much heat energy they block from sunlight.
Increase privacy
A mirrored or darkened tint can obscure the view from the outside. A pattern or design (like a frosted glass look) can increase privacy without decreasing the sunlight that enters the home.
Provide safety
Safety films are typically thicker and made of polyester. Some have a metalized surface. These films make the glass more resistant to breaking or cracking and improve security against severe weather or attempted burglary.
Is tinting house windows worth it?
The cost-benefit calculation for home window tinting may depend on where you live. If you don't have a yard and your ground-level windows face the street, privacy home window tint may have more value than if your home is set back from the street. If you live in a very hot or sunny area, solar window tints may provide more energy savings than if you live somewhere cooler.
If you're an experienced DIYer, you can install some tints yourself. Home window tint installation doesn't require special tools, but you'll need to be precise, or you'll end up with gaps, bubbles, and other obvious mistakes. Also, the least expensive films may be less effective or shorter-lived than pricier films.
Home window tint and homeowners insurance
Home window tinting won't change your homeowners insurance coverage and may not affect your rate. However, suppose you're worried about investing in the cost of home window tint only to have to re-do the work after an accident or severe weather incident. Homeowners insurance may pay for replacement of tinted windows, in the event of a covered loss, depending on your policy details and coverage limits. Ask your insurer if window tint may be included in the replacement of your windows from a covered loss.
Learn more about how homeowners insurance may cover window replacements.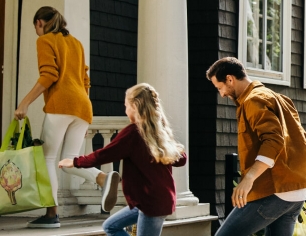 Quote homeowners insurance online or call for advice