What happens if my car was stolen and recovered?
If your car is stolen, you should file a claim with your insurance company. As long as you have comprehensive coverage, vehicle theft should be covered. If the car is later recovered after the claim has been paid, it's the insurance company's property.
3 min to read
What happens if my car is recovered after the claim has been paid?
If the claim has already been paid, then your insurance company owns the vehicle. You must report the recovery of your vehicle right away and let your insurance company know.
What happens if my car is recovered during the claims process?
If your stolen car is recovered with no apparent damage, contact your insurance company immediately. This will allow your insurance company to assess the vehicle for damage so they can pay out the repair costs for your vehicle if any are needed.
If the vehicle is declared a total loss, your insurance company pays the actual cash value, just as they would if the car was stolen and not recovered. In both situations, your deductible would apply and be deducted from the claim payout.
Who owns the items inside a recovered vehicle?
In most cases, your auto insurance policy doesn't cover personal items inside your vehicle. Renters or homeowners insurance most often protects items stolen from inside a car. If your car is recovered, the items inside it are still yours, even if the car itself is now the property of the insurance company.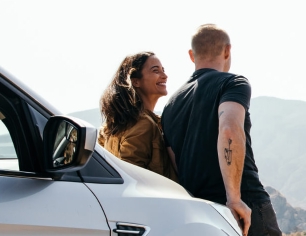 Quote car insurance online or give us a call