Does pet insurance cover cancer?
There are pet insurance plans that cover cancer. Comprehensive pet insurance plans will usually cover cancer treatment costs for dogs and cats because they include coverage for illnesses. However, pet insurance generally doesn't cover pre-existing conditions, so if your pet develops cancer before you buy a policy, the treatment costs won't be covered.
4 min to read
When does pet insurance cover cancer?
If you have comprehensive pet insurance coverage and your dog or cat develops cancer, your policy should help you pay for treatment. There are typically three ways that dogs and cats with cancer are treated: surgery to remove the tumor, targeted radiation to reduce its size, or chemotherapy to destroy the tumor.
If your pet already has cancer, your insurance policy will not cover it. You'll still be able to obtain pet insurance for your dog or cat, but your policy will exclude any on-going pre-existing conditions (including cancer) from coverage. Note that coverage for diagnostic tests and exams may vary by insurer as well.
If you have an accident-only pet insurance plan, it will only cover accidental injuries, so it won't cover the costs of cancer treatment. Make sure to check your pet insurance policy to ensure that you have the right type of plan to cover cancer expenses.
Is pet insurance worth it for cancer treatment?
If you suspect your pet has a higher risk of developing cancer — for instance, if you know their breed commonly develops cancer — then pet insurance may be worth the cost. Paying out of pocket, even for minor cancer treatments, is often more than many pet owners can afford.
If your pet already has cancer, you won't find a policy that will cover it since it's a pre-existing condition. Pet insurance may cover the costs of future ailments that aren't related to the cancer treatment, but it won't cover any costs related to the cancer including surgery, radiation, and chemotherapy.
Pro tip:
If your dog or cat already has cancer and you can't afford treatments, there are other options that may help. Many veterinary offices offer financing plans to pay for expensive treatments, such as CareCredit, and many financial institutions will offer short and long-term loans for medical expenses.
Get pet insurance today
Online
Get a quote from Progressive Pet Insurance by Pets Best.
Call a rep
Call 1-877-298-0639 and speak with a representative from Progressive Pet Insurance by Pets Best.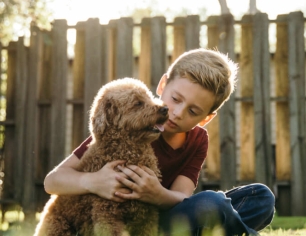 Get a quote for pet health insurance today