Financial planning in your 20s
Your twenties are the best time to establish healthy financial habits and start planning for the future, whether it's putting aside money for retirement or buying a life insurance policy. Safeguarding your finances with identity theft protection can also go a long way towards lasting financial security and peace of mind.
5 min to read
What should I do with my money in my 20s?
It's wise to start saving money in your twenties, in addition to adopting other healthy financial habits, such as contributing to a retirement account and building up your credit history. These habits take dedication and time, but the sooner you start the easier it'll be to stick with them. Here are some specific steps you can take toward future financial success:
Set aside 10% of your income each month: If you can save 10% to 15% of your monthly income, over time, you'll build a substantial sum to use later for buying a home, setting up a college fund, or planning for retirement. Have a specified amount deposited directly into a savings fund to avoid being tempted to spend the money. Out of sight, out of mind.
Create a safety net: If possible, put away at least six months of savings in the event of an emergency. If your car or home unexpectedly requires significant repairs or you lose your job, this emergency fund will provide cushioning until you find another source of income. To determine how much you need to save, calculate expenses such as rent, utilities, and day-to-day living essentials. Then multiply this amount by six for a ballpark estimate of how much you need to save.
Keep your debt low: With debt comes interest, resulting in payments going toward the interest rather than the principal loan. You should pay off debt with the highest interest rates first — typically credit cards, followed by student loans. Doing so will shorten the amount of time you're paying those higher interest rates, saving you more money in the long run.
Establish solid credit: This is important as lenders will look at your credit rating and history when considering whether to give you a loan for an automobile or a home. Credit cards are an excellent way to build credit. Paying off your credit card every month is a good habit to have, as you'll build credit without going into debt. But carrying a monthly balance can be good for your credit, too, as long as you don't carry too high of a balance. A good rule to follow is to use no more than 30% of your credit limit.
Set up a retirement account: You can start your own retirement account, though it's worth looking into your employer's 401(k) plan, if they offer one. Many employers provide matching contributions for retirement accounts, allowing you to save considerably more over time.
Track your spending: Monitoring your spending habits will help you stay on track toward your financial goals. If you have the time and discipline, creating a simple spreadsheet with all of your monthly expenses can be enough. But if you prefer a set-it-and-forget-it approach, there are many different apps available that can sync directly to your bank account and provide real-time tracking of your spending habits.
When to start saving for retirement
The best time to start saving for retirement is in your twenties. If you're already past your twenties, the next best time is now. The earlier you put money away, the sooner you can build your savings — and the longer you can save will only increase your available nest egg for when you retire.
What you should consider investing in
Invest in life insurance in your 20s
If you're the primary income source for others or carry significant debt, you should consider life insurance. Having this coverage will protect your loved ones from any financial burden if something happens to you. Investing in life insurance while young is not only smart, but it's also more affordable. There are different options to choose from, including:
Term life insurance: This type of policy offers coverage for a set number of years, depending on the term you select. Learn more about term life insurance.
Permanent life insurance: Permanent life insurance covers you for your entire life and pays out the benefit no matter when you pass away, as long as you keep up with your payments. Options for permanent life include whole life and universal life insurance.
Although term life is more affordable, especially for someone in their twenties just starting out, permanent life insurance is a terrific option for 20-somethings if they can afford it and are in good health. Because your premiums don't increase, if you purchase a permanent life insurance policy when you're young, it will be significantly more affordable than if you wait until you're in your 30s, 40s, or older. Learn more about the differences between term and whole life insurance.
Pro tip:
If you make a major purchase, such as a home or car, you can supplement your permanent life policy with a term life policy that will cover the additional debt.
Consider investing in identity theft protection too
3.2 million identity theft and fraud reports were filed in 2019, according to the FTC. As the world continues to become more connected through the internet, identity theft will continue to rise. And while you may not be financially responsible for debts accrued due to identity theft, it can often affect your credit. It can take time — even years — to completely clear your accounts. If you were to attempt to purchase a home during this interim, you might not get approved for a mortgage. That's why identity theft protection can be a worthwhile investment. Not only will you benefit from an active identify theft monitoring service, but you'll also gain the help of a team of experts who can expedite the process of restoring your identity.
Should I get a financial advisor in my 20s?
Not every decision requires a financial advisor, but if you prefer to have someone to talk to about major financial decisions, or if you'd like someone to manage your assets, then an advisor may make sense for you. There are a wide range of advisors you can seek out, offering everything from complete financial plans to basic investment strategies.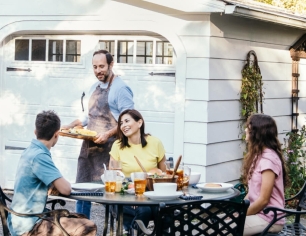 Get a free life insurance quote online in minutes