Can renters get flood insurance?
Renters insurance policies generally won't cover flooding from the outside, but you may be able to purchase a separate flood insurance policy. To be eligible for flood insurance provided through the National Flood Insurance Program (NFIP), your community must be a registered participant. If your community does not participate with the NFIP, you may be able to obtain private flood insurance.
4 min to read
Why should a renter purchase flood insurance?
Renters insurance generally doesn't cover the repair or replacement of your personal property due to a flood. Replacing all your belongings if they were destroyed from flooding would likely be quite costly. If your rental apartment or home is near a body of water or in an area prone to storms, flood insurance may help pay for various personal items lost to flooding, such as clothing, digital equipment, mobile phones, furniture, and home décor, in accordance with your policy's limits.
You don't need to live in a flood-prone area to be at risk. Many flood insurance claims come from low or medium-risk areas.
Who's eligible for flood insurance?
A renter's flood insurance policy can be purchased if you live in one of the more than 23,000 communities that participate in the National Flood Insurance Program (NFIP). Managed by the Federal Emergency Management Agency (FEMA), the NFIP is a program that provides flood insurance in areas that agree to manage their flood risks by implementing regulations designed to reduce the potential for damage to insurable property resulting from a flood. Renters also have the option to buy flood insurance through a private insurer.
What's not covered by flood insurance for renters?
A renter's flood insurance policy won't cover any damage to the property itself — the property owner's insurance policy typically provides that protection. For those living in below-ground units, their belongings may not be protected — or not covered for their full replacement value — because the location puts the unit at a higher risk of flooding. Learn more about what flood insurance covers.
Paper valuables, such as money and stock or bond certificates, are typically not covered by flood insurance. If you're temporarily displaced due to a flood, the costs of a hotel or other temporary housing aren't typically included as part of a flood insurance policy.
How much does flood insurance for renters cost?
The cost for flood insurance for apartment renters and those who rent other types of properties depends on a number of factors, including your renters insurance coverage limits and whether the unit is located in a floodplain or other high-risk area. If you live in an area that floods often, based on its proximity to a body of water or elevation, you can expect to pay more.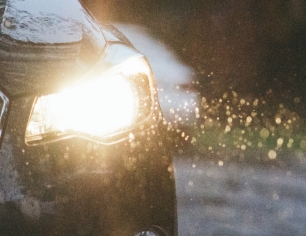 Get a flood insurance quote to protect your home