Do home insurance and renters insurance cover lost items?
Homeowners insurance typically won't cover personal items that you've lost or misplaced. While stolen belongings are generally covered up to the limits or applicable sub-limits of your personal property coverage, you're responsible for the cost of replacing any lost items. However, for an added cost, you're able to protect certain belongings against accidental loss by "scheduling items"—also referred to as adding a "rider" or an "endorsement"—to your homeowners or renters policy.
3 min to read
How can I protect lost personal items with an insurance rider?
Scheduling an item, also known as adding an insurance rider to your homeowners, condo or renters insurance policy, may help safeguard against personal property likely to be lost such as jewelry, cameras, and watches. Scheduling personal property is optional and will increase the cost of your policy, but it's a way to insure specific items against the risk of accidental loss.
Many insurance companies require a professional appraisal of items before you can purchase scheduled coverage, and these items may have to meet a certain cost threshold. Keep in mind, not all personal items qualify for added protection with an insurance rider, including lost phones, eyeglasses, and certain high-value electronics.
Are lost items covered if I'm away from home?
Home, renters, and condo insurance policies generally won't cover items lost "off-premises" unless the lost belongings were explicitly added as a rider to your policy. You may still be covered for property stolen if it occurs away from home. If you take a trip and your luggage is stolen while in transit, your personal property coverage may pay to replace your luggage up to your policy's limits, minus your deductible. Note that personal property coverage for items in storage facilities or other residences is typically capped at 10% of your personal property coverage limit. Travel insurance, depending on your plan, may cover lost luggage up to certain limits.
Add a rider to protect certain items against accidental loss
Current Progressive customers
Call us at 1-866-749-7436 to make changes to your existing homeowners, condo, or renters policy.
New Progressive customers
Get an online quote for home insurance, condo insurance, or renters insurance or call us at 1-866-749-7436 and we can help you schedule your valuable belongings.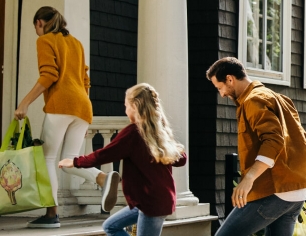 Quote homeowners insurance online or call for advice