How do I know if I have gap insurance?
You can check your current car insurance policy or the terms of your lease or loan to see if you have gap insurance. This type of coverage is usually offered as optional coverage by insurers or as an extra add-on by dealers, so it's a good idea to find out if you already have gap insurance before you add more coverage.
2 min to read
How to check if you have gap insurance
How to find out if you have gap coverage will depend on where you got it (if you do have gap insurance). You might have gap insurance from the dealership, from your insurance, or even (in some cases) from your lease agreement.
If you know you bought this coverage initially and aren't sure whether you still carry it, you can usually check by calling your agent or insurance company. If you're unsure where you got your gap coverage in the first place, you'll likely need to check several places to get a definitive answer.
How to check if you have gap insurance from the dealer
Some dealers include gap insurance as part of your monthly loan payments. You can find information about what's included in your sale documents. If you financed through a bank or other lender, check the documents from both the dealer and the lender. Either of them might have included gap coverage automatically.
Many dealers will automatically include gap coverage, but you can decline their coverage if you prefer to buy through your insurer or if your loan terms don't require gap coverage.
How to check if you have gap insurance from your auto insurance policy
Determining whether you have gap insurance through your auto insurance policy is simple. Car insurance documents generally have a page that lists the coverages on your policy, including optional coverages like auto collision coverage and comprehensive car insurance coverage. Look for gap coverage in this list.
Pro tip:
Progressive offers loan/lease payoff coverage, which is similar to gap coverage but with a few key differences. The main difference is that the payout for loan/lease payoff coverage is limited to no more than 25% of your vehicle's value, though the exact limit varies by state.
How to check if you have gap insurance through a waiver clause in your lease
Some lease contracts include a clause called a "gap waiver" in their terms. While it's not gap insurance per se, it does pay for the difference between the car's market value and your remaining principal. Check the terms of your lease to see whether your contract includes this provision.
Can I buy gap insurance after the sale?
If you purchase a brand new vehicle and your car gets totaled, gap insurance can help bridge the divide between your loan amount and your car's depreciated value when you drive it off the lot. If you didn't get gap insurance immediately, you can usually still add it to your policy later on.
Ask your insurer about buying gap insurance or adding gap insurance to your existing policy. You may be able to get it from the dealer, too, but it will probably be cheaper to add it to an existing policy rather than getting a separate gap insurance policy.
Pro tip:
The longer you've had the car and made payments, the smaller the gap will be between the car's value and what you owe. If you've had the car a while, you'll need to decide whether the price of gap insurance is worth the potential benefit.
Gap insurance and used cars
You can buy gap insurance for a used car, too. But one big difference between buying a new vs. a used car is that depreciation is greatest for a brand-new car and then slows down over time. Before you commit to gap insurance for a used vehicle, especially an older one, check the car's market value. You should also learn the basics of gap insurance to determine whether it makes sense for you. If you buy a used car without a loan, you don't need gap insurance at all.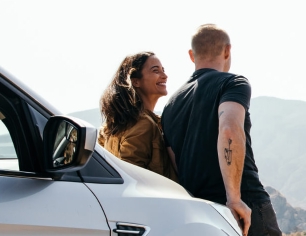 Quote car insurance online or give us a call