Who offers gap insurance?
If you're buying or leasing a new car, you can get gap insurance from the dealer or your auto insurance company. Usually, gap insurance is optional if you're financing a purchase, but it might not be optional if you're leasing a vehicle.
2 min to read
Where to buy gap insurance: dealer vs. insurance company
How to get gap insurance from the dealer
When you buy or lease a car, the dealer will likely ask if you want to purchase gap insurance when you discuss your financing options. Buying gap insurance from a dealer can be more expensive if the cost of the coverage is bundled into your loan amount, which means you'd be paying interest on your gap coverage.
How to buy gap insurance from your auto insurer
You can typically add gap coverage to an existing car insurance policy or a new policy, as long as your loan or lease hasn't been paid off. Buying gap insurance from an insurance company may be less expensive, and you won't pay interest on your coverage. If you already have car insurance, you can check with your current insurer to determine how much it would cost to add gap coverage to your existing policy. Note that you need comprehensive and collision coverage in order to add gap coverage to a car insurance policy.
Pro tip:
Progressive offers loan/lease payoff coverage, which is similar to gap coverage. The main difference is that the payout for loan/lease payoff coverage is limited to no more than 25% of your vehicle's value, though the exact limit varies by state.
Can you buy gap insurance at any time?
You can typically buy gap coverage for a used car or new car at any time as long as the loan or lease isn't paid off, though some insurance companies may only offer a limited amount of time to purchase coverage.
Can I drop gap coverage?
Yes, you can typically drop gap coverage once it's no longer needed. If your vehicle is worth more than your remaining balance, it doesn't make sense to keep your coverage because there's no longer a "gap" between your car's actual cash value and what you owe.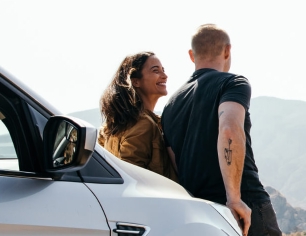 Quote car insurance online or give us a call