Do I need gap insurance on a used car?
Gap insurance is typically recommended for new vehicles, but it's often possible to purchase for used cars as well. Gap insurance can pay the difference between what you owe on your vehicle and the vehicle's actual cash value (ACV), so you aren't stuck paying the loan on a totaled or stolen vehicle. Without gap insurance, you may be responsible for paying that difference out of pocket.
4 min to read
What is gap insurance?
Some drivers who finance or lease their vehicle owe more than what the car is worth, which can be a problem if the car is totaled or stolen. Insurance can help out if you have comprehensive and collision coverage, but only up to the amount of the car's depreciated ACV. Without gap insurance, you'd be required to pay the difference between your car's ACV and the outstanding loan balance.
Gap insurance coverage can be purchased as an add-on to your existing car insurance policy. It's not a requirement in any state but having gap insurance may provide you with extra financial security if something happens to your vehicle.
Vehicles lose their value more quickly than you may expect — most cars depreciate by about 20% in their first year on the road, according to the Insurance Information Institute.
Can you get gap insurance on a used car?
Gap insurance is most often recommended for new cars, as they depreciate the quickest, but you can typically buy gap coverage for used cars too. Note that some insurers will only sell gap insurance on used cars if they're less than three years old. Gap insurance on a used vehicle can cost very little, so it can provide peace of mind if you owe more on your car than what it's worth.
Pro tip:
In most states, Progressive offers loan/lease payoff coverage, which is similar to gap coverage but with a few key differences. One of the main differences is that the payout for loan/lease payoff coverage is limited to no more than 25% of your vehicle's value, though the exact limit varies by state. Loan/lease payoff also doesn't cover any additional charges related to a loan or lease, such as finance and excess mileage charges.
Is gap insurance worth it on a used car?
It's possible to purchase, but is gap insurance necessary for a used car? The main factor to consider is how much you owe on the car versus how much it's worth after depreciation. If you owe more than the car's ACV, gap insurance could relieve you of a large financial burden if your car is ever stolen or totaled.
Example:Your car gets totaled. You have a $13,000 car loan, but your vehicle has depreciated in value to $11,000. Your comprehensive or collision coverage will only pay out $11,000, minus your deductible. If your deductible is $500, then you'd be stuck paying the remaining $2,500 on your loan. However, with gap coverage, you'd only need to cover your deductible — your insurance will pay the remainder of what's due.
There are specific times when you may benefit from having gap insurance on a used car loan, including:
Your car is less than three years old: The newer the model, the faster it will lose its value.
You make a small down payment: Typically 20% or less.
You take a long car loan: 48 months or more.
You cover a lot of mileage: The more a car is driven, the faster it depreciates.
Some car dealerships sell gap insurance coverage, but you could end up paying interest on the coverage payments if they're bundled with your loan/lease payment. You could possibly save more on gap coverage by going through your insurer instead.
It's not always recommended to have gap insurance for a used car. If you own your vehicle outright or have a small loan — less than the car's ACV — you don't need to purchase gap insurance. Even if you bought gap insurance soon after buying your vehicle, you wouldn't always need it. Once you pay off your loan or owe less than the car's ACV, you can cancel your gap insurance coverage.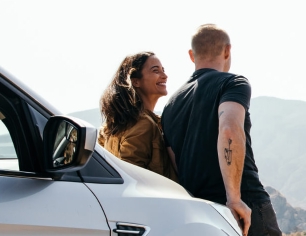 Quote car insurance online or give us a call