How to choose a home inspector
When you purchase a home, it's important to know how to hire a home inspector who will meet your unique needs. Research local home inspectors and look for ones with many years of experience in the trade, taking note of any additional qualifications.
3 min to read
What does a home inspector do?
The home inspection process involves the inspector testing various aspects of the house's condition. The home inspector will create a report detailing the house's condition and any other observations and testing done. A home inspector will inspect the condition and usability of the home's:
Heating systems and central air (if applicable)
Electrical system
Plumbing
Foundation and structural integrity
Roofing and visible insulation
Ceilings, floors, walls, windows, and doors
What are home inspectors not allowed to do?
If something is inaccessible — like a locked room or an area they have determined to have poor structural integrity — the home inspector will make a note in their report detailing why they could not access the area or system. Learn more on what to expect with home insurance inspections and if they are required for homeowners insurance.
How to find a home inspector
You want a home inspector with experience and a proven history of thorough and reliable work. Because every home is different, you want to make sure you find a home inspector that will suit your home's specific needs. Knowing how to find a home inspector can be a challenge. An excellent place to start is to seek word-of-mouth recommendations. Ask your friends and family if they can recommend anyone. If that doesn't turn up any leads, speak with your real estate agent.
Your agent will be familiar with your area and will have worked with local home inspectors. However, it's essential to be wary of agent recommendations. Agents benefit from the sale of the home, so their home inspector recommendations may pose a conflict of interests. Regardless of where your recommendations come from, it's important to perform due diligence. Look up a home inspector's experience and credentials, and search for any reviews or complaints available online.
What should I look for in a home inspector?
Knowing what to look for when hiring a home inspector will help your research process. There are three key factors to take into account.
Quality of work
This should be the first thing you consider. Request copies of other inspections the inspector has completed. These will give you an idea of how detailed their inspections are. Buying a home is often your most significant investment. A thorough home inspector could save you from investing in a money pit.
Experience level
Look for a home inspector with some years of experience under their belt. An experienced home inspector is likely to have seen many different homes. They're more likely to be familiar with any issues your home might have. As a result, they will have a good idea of what to look for when performing their inspection.
Proof of certifications
You want to make sure a home inspector meets your state's home inspector requirements. Find out what courses and certifications they have taken, such as InterNACHI. While licensing and certifications alone cannot prove the quality of a home inspector's work, it's still important to make sure they meet at least the minimum criteria.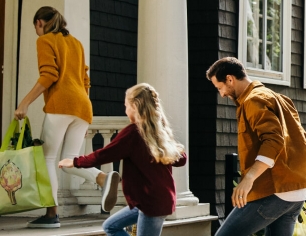 Quote homeowners insurance online or call for advice