What is identity theft insurance and protection?
Identity theft insurance coverage and protection notifies you of potential data breaches or risks, helps you recover your identity, and helps recoup losses related to identity theft. Having identity theft protection doesn't guarantee that your identity won't be stolen. It's designed to alert you to fraudulent activity and provide one-on-one remediation and recovery services.
3 min to read
What is identity theft?
Identity theft refers to when personal data such as credit cards, bank account information, Social Security numbers, and contact details are criminally obtained for someone else's benefit. It can lead to significant financial loss, emotional distress, long-term effects to your credit, and more.
Your identity can be stolen over the phone, online, or even in person if you give the wrong individual your information. Plus, hackers are constantly working to find new ways to access personal data, so it's important to take measures to prevent identity theft.
How does identity theft insurance work?
Identity theft insurance is typically included as a part of an identity theft protection service. Identity theft insurance works by reimbursing you for covered expenses associated with restoring your identity. With Progressive ID Protection by IDnotify®, a part of Experian, you're covered for up to $1 million with a $0 deductible.*
A protection plan also alerts you about potential threats and breaches, and it provides one-on-one services to help you recover from identity theft. Find out what to do if you're a victim of identity theft.
What does identity theft protection cover?
Identity theft coverage and services vary by carrier and plan. The following are often provided by identity theft insurance and protection:
Monitoring of credit and internet activity for signs of identity theft
Services to protect and restore credit, resolve fraud cases, and reclaim identity
Reimbursement for replacement costs of government-issued IDs, attorney fees, and additional expenses you may incur while recovering from identity theft
With IDnotify® through Progressive, an identity theft protection plan includes:
Credit monitoring
Internet surveillance
Social Security number tracing
Full-service restoration
Up to $1 million in ID theft insurance ($0 deductible)*
Monthly VantageScore® from Experian**
Lost wallet card cancellation and reordering
The Family Complete plan also includes child internet surveillance, child Social Security tracing, child ID restoration, and child identity theft insurance.
How much is identity theft insurance?
With IDnotify® through Progressive, identity theft insurance and protection starts at $9.99 per month (plus applicable sales tax). Identity theft protection can be worth it for peace of mind — it can end up saving you from significant financial loss and the emotional distress of recovering your identity without professional help.
How to get identity theft insurance
IDnotify® plans through Progressive are offered in two packages: Complete and Family Complete. Find out which option is right for you and get identity theft protection today: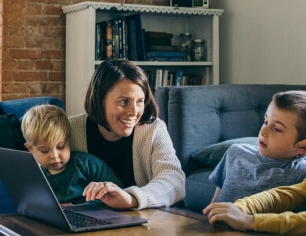 ID theft protection plans start at only $9.99 per month