Is identity theft protection worth it?
If you're at high risk of becoming a victim of identity theft, have already been a victim, or simply want professional monitoring and protection, an identity theft protection service could be worth the cost. Experian's IDnotify® identity theft protection plans through Progressive start at $9.99 per month, plus taxes where applicable. With the FTC reporting a rapid rise in identity theft in recent years, paying for protection and insurance may help save you thousands of dollars, hours of your time, and significant emotional distress if you're a victim.
2 min to read
Do I need identity theft protection?
The FTC reported $5.9 billion in losses due to fraud in 2021, and the most common type of fraud was identity theft. Identity theft protection and insurance can protect you from this common, costly type of fraud, and it makes even more sense if:
You want to make sure your accounts are well-monitored

You want insurance coverage in case your identity is stolen (coverage will not apply if a known theft has already occurred)

You have a high profile and are at a higher risk of ID theft
How could identity theft affect me?
An identity thief steals your personal information to commit fraud. Identity theft could include accessing your accounts to steal money and using your personal information to open new accounts, rack up debt, file taxes, apply for government benefits, and more. If you're a victim of identity theft, the effects could impact you for years — via significant financial loss, a poor credit score, and even difficulty getting a new job due to false information shown during your background check.
It's important to act quickly to report identity theft if yours has been compromised. Report the incident to the federal government and follow their recommendations. Purchase an identity theft protection plan or notify your existing one of the incidents, and alert all your potentially compromised accounts so they can be monitored for fraud. Note that identity theft insurance won't apply if you purchase an IDnotify protection plan after becoming aware of an incident but ask if the restoration services team can help you resolve the fraud.
Learn how to protect yourself from identity theft.
What's included with identity theft protection?
With IDnotify through Progressive, an identity theft protection plan includes:
Social Security number trace

Monthly VantageScore® from Experian*

Up to $1 million in ID theft insurance ($0 deductible)†

Lost wallet card cancellation and reordering
The Family Complete plan also includes child internet surveillance, child Social Security tracing, child ID restoration, and child identity theft insurance. Learn more about how identity theft insurance works.
How to get identity theft protection and insurance
Get identity theft protection from Experian's IDnotify through Progressive online. Or call 1-866-362-1639 for help deciding which plan is right for you.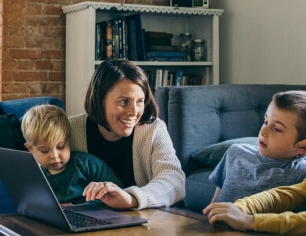 ID theft protection plans start at only $9.99 per month