What are child and spouse life insurance riders?
A spouse or children's rider can be added to your new or existing life insurance policy and will pay a small death benefit if your spouse or child, respectively, passes away while the rider is active. The death benefit from a spouse rider or child rider can typically cover funeral and other related expenses, though it can be used for anything. When your kids come of age, they may have the option to convert a dependent child rider into their own standalone life insurance policy.
3 min to read
How does a child term rider work?
You may add a child rider that covers your children from the time they're two weeks of age up until they turn 26 (age limits may vary by insurer). The child rider is also known as a child term rider since coverage is limited to a term based on the child's age. You can choose to add a child rider for your biological kids, adopted children, or stepchildren, and one rider typically covers all your children. If the worst happens and your child dies while under the term age limit, you can file a claim for the rider's small death benefit, which is designed to cover funeral expenses, medical costs, or income gaps while you grieve. When your child reaches the age limit of the rider, they may have the option to convert it to their own life insurance policy, which may help them lock in a lower premium.
How much does a child insurance rider cost?
Child life insurance riders may add as little as a few extra dollars to a monthly premium, and they typically cost the same regardless of how many children are covered. A child rider is much more affordable than taking out a standalone life insurance policy for your child since the rider will provide a smaller payout. Adding a child rider to your term or permanent life insurance can provide you with an affordable safety net in case the unimaginable happens and you need financial support while grieving.
What is a spouse rider?
A spouse rider works similarly to a child rider by providing a death benefit if your spouse passes away while the rider is active. There are usually higher coverage options for a spouse rider than for a child rider; therefore, adding a spouse rider will likely be more expensive than adding a child rider.
A spouse rider's beneficiary is typically the policyowner and would likely provide a smaller death benefit than if your spouse got their own life insurance policy. But if your spouse is older or has health issues that make it expensive for them to qualify for their own policy, adding a spouse rider to your policy could be a way for them to get some affordable coverage. A spouse rider typically ends with the policy term, so spousal life insurance coverage will only be in effect while you're still alive and the policy is active.
Ready to compare life insurance policies?
Get a life insurance quote online in just minutes. Or call 1-866-912-2477 to speak with a licensed Progressive Life by eFinancial representative who will guide you through everything.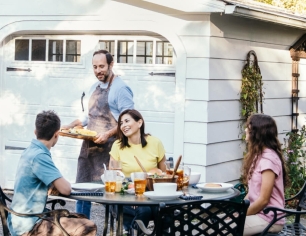 Get a free life insurance quote online in minutes