Mortgage insurance vs. homeowners insurance
Unlike a homeowners policy, mortgage insurance won't protect your property against perils that may damage your home. Private mortgage insurance, also known as PMI, also won't cover your personal belongings or provide liability coverage if you're financially responsible for someone's injuries or damages. Simply put, mortgage insurance exists to protect your lender in the event that you're unable to pay your mortgage loan. Typically, PMI must be paid by you if your down payment is less than 20% of your home's purchase price.
2 min to read
Is mortgage insurance the same as homeowners insurance?
No, private mortgage insurance (PMI) has nothing to do with home insurance and won't protect your home's structure or your personal property or offer liability coverage. Mortgage insurance is protection for your lender in case you default on your mortgage loan. If you have a conventional mortgage and you put down less than 20%, then your lender will usually require you to pay PMI. As with homeowners insurance, mortgage insurance is often included in your mortgage payment.
Learn more about how homeowners insurance works and what homeowners insurance covers.
Hazard insurance vs. mortgage insurance
"Hazard insurance" is a term used by mortgage lenders to safeguard the structure of your property. While there's no such thing as a "hazard insurance" policy, it's essentially a part of your home insurance and is not the same as mortgage insurance. Mortgage insurance benefits your lender if you can't pay the mortgage on your home.
Get homeowners insurance through Progressive
Online
Compare and customize your coverages and limits when you quote online.
Quote homeowners insurance online
Call a rep
Talk to a licensed representative who can help you quote home insurance.
Call 1-866-749-7436
Through an agent
Connect with a licensed independent agent in your neighborhood.
Find an agent online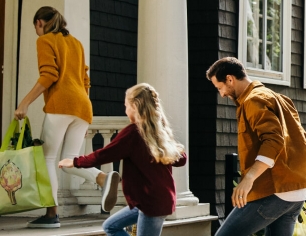 Quote homeowners insurance online or call for advice