What is non-owner SR-22 insurance?
An SR-22 is a form that confirms a driver has sufficient car insurance to meet their state's coverage requirements. This form is often required after more serious driving infractions like driving without insurance or a valid driver's license. If a court orders you to file an SR-22 form and you don't own a vehicle, you'll need an SR-22 form for your non-owner car insurance policy.
3 min to read
Can you get SR-22 insurance without a vehicle?
Yes, you can meet SR-22 requirements without owning a car. SR-22 forms are for drivers who've been convicted of serious moving violations like driving under the influence (DUI), driving while intoxicated (DWI), or driving without a valid license. An SR-22 may also be required for repeat traffic offenses in a short amount of time. For these type of offenses, part of regaining driving privileges may require you to file an SR-22 form.
If you're ordered to file an SR-22 but don't own a vehicle, you can purchase a non-owner car insurance policy. Non-owners insurance will provide liability coverage that meets your state's requirements.
Pro tip:
Some insurers don't offer SR-22 filings for non-owner or standard car insurance policies, so it's important to check with your insurer beforehand.
How does a non-owner SR-22 work?
All drivers with an SR-22 must meet a minimum amount of bodily injury and property damage liability coverage per person and accident. These minimum coverage requirements will vary by state. The requirements do not change based on vehicle ownership, so you're required to carry the same level of coverage even if you don't own a vehicle. Most states require a driver keep an SR-22 on file for at least 3 years, but some states may require a longer time period.
When you buy your non-owners car insurance policy, let your insurer know that you'll need an SR-22 and they'll file the form with your state's department or bureau of motor vehicles. If you fail to maintain coverage during that time, you'll need to re-file the SR-22 form and the clock will reset, requiring you to carry the form on your policy for a longer period of time.
How much does a non-owner SR 22 cost?
The cost of filing an SR-22 form is generally $25, though it can vary by state and insurer. The cost of a non-owner car insurance policy also varies by insurer, but it's typically less expensive than a standard car insurance policy. The addition of an SR-22, however, may increase your insurance rate. Once the SR-22 is no longer required, your rate may decrease.
How to get an SR-22 with Progressive
Progressive can provide an SR-22 quickly and easily for your non-owners insurance policy. For new customers in most states, we'll electronically file your SR-22 form with the department of motor vehicles in the requested state right after the purchase of your policy. In certain states, we'll be required to file by mail. Whether you're a new or existing customer, you can call 1-866-749-7436 for assistance.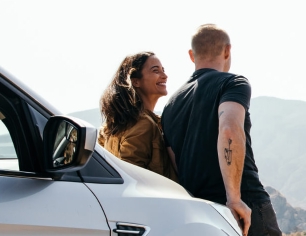 Quote car insurance online or give us a call