Renting vs. buying a house: Which is better?
To rent or buy a house is an individual decision but understanding the pros and cons of each can help. Buying a home's biggest advantage is building wealth over the long term. However, homeownership comes with sometimes unexpected expenses and more responsibility. On the other hand, renting comes with more flexibility, allowing you to move frequently and explore different types of housing and new neighborhoods.
3 min to read
Renting vs. buying a house pros and cons
Buying a home can be one of the most common ways to build wealth. But there's more to buying a home than you may think. Here are some pros and cons to help you decide whether buying or renting is right for you.
Pros to buying a home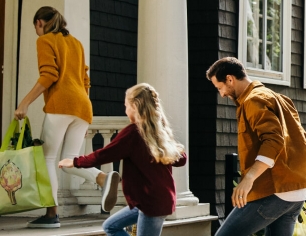 Quote homeowners insurance online or call for advice