How to find an unclaimed life insurance policy
If your parent or loved one had life insurance and you know which company holds the policy, contact the insurer directly. They can tell you if you were named a beneficiary and, if so, help you file a claim. If you don't know the life insurance company — or that a policy even exists — you can use free tools and some personal resources to conduct your search.
4 min to read
How to find if a life insurance policy exists
What if you don't know whom to contact or how to find out if a life insurance policy exists at all? Try these tips to locate old life insurance policies and unclaimed insurance money:
Sort through paperwork: Check your loved one's filing cabinet or safe-deposit box for records of a life insurance policy. You may have luck by searching through old tax returns and bank statements. Remember that sifting through stacks of paperwork can be time-consuming and emotionally draining when dealing with losing a loved one; other methods of tracking down old life insurance policies may be more efficient.
Search with the National Association of Insurance Commissioners (NAIC): NAIC has an online Life Insurance Policy Locator Service that uses the deceased's name to search the records of participating life insurance companies. This service is free, confidential, and easy to use.
Check with your loved one's financial advisor: You may find life insurance policies of a deceased parent or other loved one by giving their financial advisor or accountant a call. If their client gave them permission to do so, a financial advisor may have already contacted the life insurance agency and can help beneficiaries file a claim. If you don't have luck with the financial advisor but your loved one had an executor, ask the executor to reach out to the financial advisor. Executors should be able to share the life insurance company name with you if you're a beneficiary, and then you can reach out to the company directly.
Conduct a free search with the National Association of Unclaimed Property Administrators (NAUPA): NAUPA has a free tool to locate lost or unclaimed insurance money and other property. Select your state, and you can see if there's a record of any insurance benefits or money owed to you.
Contact previous employers: Many companies offer life insurance in their employee benefits packages. Contact the HR department at your loved one's most recent employer to see what they have on file. Companies may have a record of life insurance policies for past employees.
Try the state insurance department: Unclaimed life insurance eventually gets passed on to the state insurance department if the insurer is aware that the policyholder has passed away but the beneficiary hasn't filed a claim. NAIC can provide you with the insurance department contact details for the state in which your loved one held a policy.
Pro tip:
If you're still struggling to find old life insurance policies for your deceased friend or family member, a private agency might be able to help. Before you pay them or submit personal information, verify the agency's credentials so you don't fall victim to a scam or insurance fraud.
Determining if you're owed unclaimed insurance money
If you've lost a family member or close friend, you may be listed as a beneficiary without even knowing it. Suppose the deceased didn't have a partner or children to name on their policy; they might have branched out to other relationships when choosing the beneficiary of their life insurance policy. Policies often name several beneficiaries, so it's worth looking into if you think you might be one of them.
It's best to start looking into unclaimed life insurance as soon as possible. Most life insurance companies won't know a policyholder has passed away until a claim has been filed — and in the meantime, they'll continue to charge payments. If the insurance company doesn't receive payment from the policyholder, they may deduct funds from the policy's benefits to cover those unpaid premiums.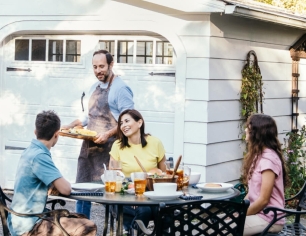 Get a free life insurance quote online in minutes