What is life insurance?
Life insurance is a legally binding contract between you and your insurance company. As long as you keep up with your premium payments and your policy is active when you die, your named beneficiaries can claim a payout from your life insurer.
5 min to read
How does life insurance work?
Life insurance works by allowing your beneficiaries to claim a financial payout (often equal to your coverage amount) after your death. If you pass away while the policy is active, your beneficiaries can file a claim for their portion of the payout, also called a death benefit. The payout can be used however your beneficiaries choose — to cover funeral costs, mortgage payments, education expenses, or anything else.
Some life insurance policies have additional features. For example, certain life insurance policies have cash value that grows over time, potentially reducing your premium or increasing your death benefit.
Pro tip:
You can add features to your policy by purchasing life insurance riders. For example, a guaranteed insurability rider lets you add more coverage to your policy in the future without having to go through a medical exam (which would likely raise your rate).
Do I need life insurance?
Life insurance isn't required, but many people decide to buy a policy when they get married, have kids, or take out big loan like a mortgage. To determine if you need life insurance, consider this: If you passed away unexpectedly, would your loved ones struggle financially? If so, consider getting a policy to protect your loved ones.
According to LIMRA's 2022 Insurance Barometer Study, 44% of Americans say their families would feel financial hardship within six months of a wage earner passing away. Life insurance is designed to protect your loved ones from this type of hardship.
Common reasons for getting life insurance include covering future college expenses, supporting a partner who relies on your income, or leaving an inheritance for your loved ones. If you're older than 50, a final expense policy (also known as burial insurance) can be an affordable way to make sure your funeral and final expenses are covered. Find out how burial insurance works, and calculate your funeral costs so you can estimate your coverage needs.
Learn more about when to get life insurance.
How much is life insurance?
A 10-year term life insurance policy from eFinancial costs $20–25 per month for a healthy adult who's 20–40 years old.* Term life insurance is more affordable than permanent life insurance, and female customers generally get a lower rate than male customers of the same age and health status. Getting life insurance in your 20s or 30s will generally get you a lower premium than if you wait until you're older.
While age and sex are the two major factors that affect the cost of life insurance, other factors like health, weight, tobacco use, and lifestyle can also affect your rate. For instance, if you have a job or hobby that's considered risky, you may pay more to offset the risk of insuring you.
Learn about how weight affects your life insurance rate and the basics of smoking and life insurance.
What does life insurance cover?
Life insurance covers the insured person's life. So if you pass away while your policy is active, your beneficiaries can use the payout to cover whatever they choose — medical bills, funeral costs, education, loans, day-to-day costs, and even savings.
If you have a policy, conduct regular life insurance reviews to make sure your beneficiaries are up to date and know how to claim life insurance coverage if you pass.
Frequently asked life insurance questions
Can I get life insurance with a pre-existing condition?
You're not automatically disqualified from getting life insurance if you have a pre-existing condition. Depending on the condition, it may affect the policy type, rate, and coverage amount an insurer offers you.
It's important to be honest and transparent in your life insurance application and during your life insurance medical exam — failing to disclose requested information can be considered life insurance fraud.
What's the difference between the types of life insurance policies?
Life insurance policies can be categorized into three main groups, based on how they work:
Term life insurance is the most affordable option and only lasts for a set number of years (typically between 10 and 30, though there's also a highly affordable one-year term policy). Your beneficiaries only receive a payout if you pass away during the policy's term.

Permanent life insurance lasts your entire lifetime and pays out no matter when you pass away, if you keep paying your premium. Two common types of permanent life insurance are whole life and universal life.

Final expense life insurance, also called burial insurance, is technically a type of whole life insurance. However, it's more affordable and accessible for customers over 50. It has a smaller death benefit than standard whole life policies because it's designed to only cover end-of-life expenses, such as funeral and burial costs and medical bills.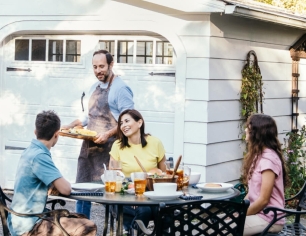 Get a free life insurance quote online in minutes