What is the best life insurance policy for me?
When shopping for life insurance, the best strategy is to consider your loved ones' individual needs and future finances. Why? Your life insurance policy's death benefit can provide financial protection for them, pay off debts (mortgage, credit cards, and loans), or even fund an inheritance.
3 min to read
What type of life insurance should I get?
When choosing what kind of life insurance you need, know how the types of life insurance differ at a high level:
Term life: If you're looking to provide financial protection for those relying on your income until your children are grown or until you retire, term life insurance may be the right option for you. You can choose your coverage term length, typically from five to 30 years (and there's even a new one-year short-term life insurance option). Once the term has ended, your coverage expires and you no longer pay — unless you convert it to a permanent policy or purchase a new policy.
Final expense: If you're older or simply need protection to cover your burial expenses or other end-of-life costs, a final expense insurance policy is affordable and fairly easy to qualify for. Learn more about how burial insurance works. Learn how to calculate final expenses with our final expense calculator.
Permanent life: If you want a policy that lasts your entire lifetime and grows in value over time, consider whole life insurance or universal life insurance. Permanent policies are also useful if you want to leave an inheritance, since coverage won't expire. However, these policies are more expensive.
See more on the difference between term and whole life insurance.

How to choose life insurance that fits my needs
Choosing the right life insurance policy depends your budget and your loved ones' needs and financial situation.
How long will my loved ones need life insurance coverage?
If you're already starting to determine how long your loved ones would need financial support, a term life policy can offer more affordable premiums for higher face value amounts. You'll simply need to decide on your term length (out of the options you qualify for).
If you suspect your loved ones would need financial support even if you die well into your retirement years and you can afford it, the more expensive permanent life insurance options may be better for you.
Consider these questions:
Do you have a spouse, partner, or other family member who relies on your income for financial support? How many years would they still need your salary to maintain their lifestyle if you passed away?
Do you have sufficient retirement funds that could assist them for years to come?
Do you pay for child care or your children's education?
Do your children plan to attend college? For how long? Public or private institutions? When will that start?
Do you have a mortgage? When do you plan to finish paying it off?
What end-of-life expenses do you want to help pay for?
Answering these questions can help you determine how long your loved ones will need coverage and what kind of policy makes the most sense. To get more precise with coverage amounts, try our life insurance calculator, and learn more about how long you should have life insurance.
Compare your life insurance options
Get a life insurance quote online to explore your policy options more. You'll answer some questions and select your death benefit amount, policy type, and more. Or call 1-866-912-2477 to speak with a licensed representative from Progressive Life by eFinancial who can help you find the right policy for you.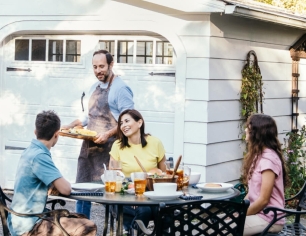 Get a free life insurance quote online in minutes