How much does a funeral cost?
Funerals can range from several thousand dollars to $15,000 or more, depending on where you live and the services you choose. Plus, you may have other final expenses such as your last medical bills and your burial or cremation costs. The following burial expenses calculator can help you estimate your own or a loved one's funeral costs so you can start setting aside funds or determining your burial insurance costs accordingly.
3 min to read
Calculating funeral and burial costs
Use this funeral costs calculator to determine how much you or your loved ones might expect to cover for funeral and burial or cremation services.
The ultimate design of the ceremony will depend on your preferences, culture, and any religious requirements, and the calculator includes common rites and offerings you can input as a starting point. Some of the calculator fields also account for the average cost per service across the country. You can adjust those costs using a rate you've already researched in your area or one a provider has quoted you.
Once you've filled out each section, the funeral cost calculator will highlight which aspects of the funeral will be your most expensive considerations, including professional services, facilities and staff services, transportation, merchandise, or other services.
If you want to cover these expenses for your loved ones, consider getting a quote for final expense insurance after using this calculator as a guide for how much coverage you'd need. Final expense, or burial insurance, is typically affordable; burial insurance policies start at $53 per month through eFinancial, with a quick and easy approval process.
Funeral costs calculator
If you're planning to get life insurance that can cover your final expenses plus other costs for your loved ones, keep your final expenses calculation open and use it to complete the life insurance calculator next. This will give you an estimate of how much life insurance coverage you may need. You may wish to consult your financial advisor to determine if this estimate makes sense for your particular circumstances.*
*This calculator is for illustrative and educational purposes only. Its accuracy and applicability to your circumstances is not guaranteed. You may wish to consult your own advisor regarding your particular circumstances.
How to get final expense insurance through Progressive
You can start your final expense insurance quote online or call 1-866-912-2477 to speak with a licensed Progressive Life by eFinancial representative who will guide you through everything.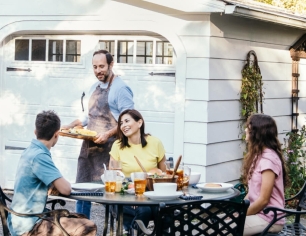 Get a free life insurance quote online in minutes