What is burial insurance?
Burial insurance, also known as funeral or final expense insurance, is a type of whole life insurance policy designed to cover your funeral, burial, and other end-of-life expenses. Given the high cost of funerals, having a burial insurance policy can help relieve any costs your loved ones face due to your passing. There are generally three types of burial insurance: simplified issue, guaranteed issue, and pre-need insurance.
4 min to read
How does burial insurance work?
You simply choose the amount of coverage you want and determine who will be the beneficiary upon your death. The beneficiary should contact the insurance company to begin the claims process as soon as possible following the death of the insured. The beneficiary may be required to provide identification along with a claims form, as well as a certified copy of the death certificate.
What does a funeral insurance policy cover?
Final expense insurance is designed to cover the costs your loved ones will face in the event of your death, but there are no restrictions on how the payout can be used. Your beneficiaries might choose to use your burial insurance payout for:
Funeral arrangements, including viewing and service
Burial costs, including interment
Cremation costs
Medical bills
Outstanding debt
Legal costs
Given the lower coverage amount, there may not be much, or any, of your death benefit left after your beneficiaries have used it to pay your end-of-life expenses. If you wish to leave behind a more substantial sum, consider a policy that can hold more significant value, like a traditional whole life policy .
Planning ahead can make your end-of-life arrangements less stressful for you and your loved ones. Use our burial and final expense calculator to help estimate the cost of your funeral and burial services.
How much does burial insurance cost?
Burial insurance is often considered one of the more affordable types of life insurance available, even for older applicants, due in part to its lower coverage amounts. In terms of burial insurance cost, final expense life insurance rates start at just $53 a month with coverage amounts from $5,000 to $35,000 with eFinancial, and premiums can be paid monthly or annually.
Who can get a funeral insurance policy?
Coverage is typically available for those between the ages of 50 and 85. One of the benefits of funeral insurance is that it doesn't require a medical exam to qualify. Depending on the type of policy you pursue, even those without health insurance or who have a pre-existing condition can usually obtain a policy.
What types of burial insurance are available?
There are several types of policies to consider:
Simplified issue: The insurer will evaluate your health based on a series of medical history questions, but a medical exam is not required. Certain factors may result in being denied a policy, such as pre-existing conditions, smoking, or risky activities.
Guaranteed issue: You won't need to answer any medical questions or take an exam. However, because this type of policy brings more risk to the insurer, your cost will likely be significantly higher. This policy may also have the provision of modified benefits — meaning the full death benefit won't be available until the policy has been in effect for a certain period of time, typically 24 or 36 months. If you were to pass away due to natural causes before this waiting period, your beneficiaries would only receive a limited portion of the payout. Full benefits are typically paid in the event of accidental death.
Pre-need insurance: This type of policy involves a contract with your funeral service provider. The agreement includes specific products and services you select through the funeral provider, and the policy's payout goes directly to them rather than individual beneficiaries you'd select.
Is burial insurance worth it?
According to the National Funeral Directors Association, the median cost of a funeral in 2019 was $7,640. So if you're on a tight budget and can't afford a standard life insurance policy, funeral insurance can provide you with the coverage you need to handle major end-of-life expenses. However, if you already have savings set aside for your end-of-life expenses and you want an affordable policy designed to support your loved ones if you die unexpectedly, a term life insurance policy may be more suitable than burial insurance.
Does term life insurance cover funeral costs?
A term life insurance payout can cover whatever your beneficiaries decide to use it for, including your existing debts and funeral costs. So if you already have a term policy large enough to cover your final expenses, you may not need a separate funeral insurance policy. However, term life insurance will expire if you outlive the policy's term. Burial insurance is typically a whole life policy that lasts until you pass away. If you want to make sure your funeral costs are covered no matter when you die, a burial insurance policy can make more sense than a term life policy. You might also consider purchasing both — a term life policy to replace your income if you die before retirement, and a burial policy to cover your final expenses, no matter when you die.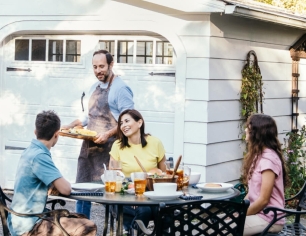 Get a free life insurance quote online in minutes