Life insurance for smokers and tobacco users
While you may qualify for life insurance as a smoker, tobacco chewer, or vaper, you should be prepared to pay a higher premium for your policy. Tobacco use is considered a proven health risk in the life insurance world, so it automatically increases the risk your insurer takes on by providing you with a policy. Remember to disclose your smoking habits when you apply for life insurance, as lying about it can result in your insurer canceling or rescinding your policy.
5 min to read
How do insurers classify smokers?
Life insurance companies may categorize you as a smoker if you smoke cigarettes or cigars, vape tobacco or marijuana, or chew tobacco, even if only on occasion. It's also possible you'll be considered a smoker if you're using nicotine patches or gum, as they can result in nicotine being present in your body during your health exam.
When it comes to life insurance for cigar smokers, occasional cigar users (1-2 cigars per month) might be categorized as non-tobacco users. This can vary by insurance company, and it may also apply to occasional tobacco chewers.
Life insurance and marijuana use
Every company factors in marijuana usage differently when considering life insurance applicants. Rates and eligibility for life insurance for marijuana users are based on several factors, including legality in your state (illegal use can disqualify you from coverage), if you have a medical card, your method and frequency of usage, and more. However, it's possible that you could still qualify for the best rates as a legal and/or medical marijuana user. Be sure to disclose marijuana usage in your life insurance application to avoid committing life insurance fraud.
How do insurance companies rate smokers?
When determining your eligibility and setting your premium, life insurance companies evaluate your current health and lifestyle risks. Smoking and tobacco use are considered major lifestyle risks, resulting in higher premiums. Life insurance rates for smokers can potentially even depend on your frequency and type of use. Depending on your insurer, you can typically lower your life insurance premium by permanently quitting — usually by being nicotine-free for at least a year or more.
How do life insurance companies know if I smoke?
Most life insurance policies require a physical exam before your policy is written. You'll be given a nicotine test to confirm your tobacco usage details. Note that any health issues associated with smoking may also factor into your health exam and, ultimately, your life insurance rate. If your health disqualifies you from coverage, no-medical-exam life insurance for smokers may be a possibility; ask about it if you have trouble qualifying for a standard life insurance policy.
What happens if I lie about smoking?
Lying about your tobacco usage, or any lifestyle choice for that matter, on a life insurance application or to a doctor during an insurance medical exam is considered insurance fraud. Insurers will look for signs of nicotine use in blood and urine samples when you have your medical exam, and if it's determined that you were dishonest on your application, it may be denied.
During the contestability period of the policy, typically the first two years, if you pass away, your insurer has the right to review your application looking for false information or lies. If they find any, they may completely deny your death benefit or lower the payout amount.
What if I quit smoking or I'm trying to quit?
The only way to access more affordable life insurance for smokers is to quit smoking. To qualify for the best non-smoker rates, you can't use tobacco at all. Even after you quit, you'll likely need to wait 1-2 years before you qualify for non-smoking rates.
Should I delay buying life insurance if I'm trying to quit smoking?
You might consider buying life insurance while you try to quit smoking since it could be a while before you qualify for non-smoker rates, and your potential premium will increase as you age. It's also possible that you could discover that you have a smoking-related disease during that time that could push your premium even higher or result in a denied application.
Consider a term policy: It's possible to purchase term life insurance for smokers while you're trying to quit and then cancel the policy once you've been nicotine-free for the necessary amount of time. Term life insurance can usually be canceled without any fees. You can then purchase a new term or a whole life policy, or possibly convert your term policy to whole, while enjoying a non-smoker premium.
Some policies do allow for "re-entering," which lets you provide evidence that you've been a non-smoker for a certain amount of time. Based on the evidence, you could be approved for a non-smoker rate on your existing policy. Speak with your insurer to find if re-entering is a possibility.
Get life insurance through Progressive
Online
You'll be asked questions, and then you'll choose your coverage amount and more.
Get a life insurance quote
Call a rep
A licensed representative from Progressive Life by eFinancial will talk you through your options.
Call 1-866-912-2477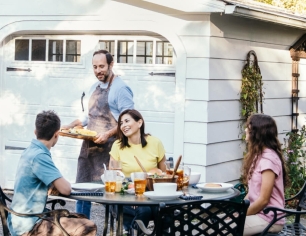 Get a free life insurance quote online in minutes