What is life insurance fraud?
Life insurance fraud occurs when an insured, policyholder, or beneficiary is deceitful or falsifies information to benefit from a life insurance policy. Life insurance fraud can range from intentionally withholding or misrepresenting information, to full-blown life insurance scams, including but not limited to policies on fake individuals, impersonating a proposed insured or applicant, and even intent to murder the insured to profit from their life insurance policy.
4 min to read
Types of life insurance fraud
Common acts of life insurance fraud can be divided into two main types, based on who commits the fraud:
An insured or insurance customer deceives an insurance company in a way that advantageously affects the customer's premium, coverage, or payout
An insurance agent or impersonator intentionally deceives a customer into buying a policy or product.
The most common life insurance frauds committed by insureds typically include:
Forgery of ownership: Forgery occurs when someone other than the policyholder changes the ownership or beneficiaries of a policy. Only the policyholder, either individually or as a representative through a power of attorney, can legally make changes to a policy. Forgery-based fraud impacting policy ownership may delay a claim's processing and lead to prosecution.
Application fraud: It's considered fraud to knowingly provide false information, misrepresent yourself and/or your health history, or conceal other material facts on your life insurance application. Whether or not you have a goal of qualifying for more coverage or lower premiums, lying on your application is illegal and may be reported to the appropriate jurisdiction.
Death fraud: In this type of life insurance scam, the insured fakes their death to collect their own life insurance death benefit. Death fraud may also come in the form of a beneficiary premeditating murder to collect the policy's payout.
Agent impersonators or misrepresenting agents can commit these frauds and life insurance scams, among others:
Fake policies: A life insurance scammer might pose as an insurance agent to sell you insurance without providing actual coverage. The scammer may appear to be an agent at a big-name insurer, but they might request cash or direct payments — a red flag since the payee for your premium should always be a legitimate life insurance company. In the case of someone impersonating an insurance agent, the life insurance scam may only be discovered when you die and your beneficiaries try to claim the payout.
Identity theft: A scammer posing as a life insurance agent steals your personal information to commit fraud. Personal information that can be used in a scheme includes your Social Security number, banking information, and credit card numbers. Never share this information with someone you don't know or trust.
Bait and switch: An insurance agent misrepresents or embellishes certain information to get you to buy what appears to be a better policy or add-on. However, it doesn't actually provide additional coverage. Be sure to read the fine print of your policy and, before you purchase, get the details in writing so you can compare it to what you already have.
Pro tip:
One way to confirm you're dealing with a legitimate insurance agent is to ask for their license number. Then contact their state's department of insurance to confirm the number.
Life insurance fraud punishments can vary based on the severity of the scam and if the scammer gets convicted of a misdemeanor or a felony. Penalties may include denial of a policy, increased premiums, fines, or jail time.
How to avoid life insurance fraud
Use these life insurance fraud detection tips to keep an eye out for scams:
Never pay your premium directly to an agent. All payments should be made to your legitimate insurance company.
Carefully read your policy, including the fine print, before purchasing. Make sure you understand all the terminology and details.
If an agent reaches out to you, contact the company they work for and their state's department of insurance to verify the agent's identity and licensing before providing them with your information or deciding to purchase.
Never respond to emails or texts asking for personal information. Call your insurer at a phone number you know is theirs to verify what they need.
What to do if you're the victim of a life insurance scam
If you find yourself the victim of a life insurance scam, contact your state's department of insurance. After you report the agent or agency that committed the fraud, their license may be revoked and they may be prosecuted. You can also file a report with the Insurance Fraud Bureau to help prevent the scammers from victimizing anyone else.
Carefully review the terms of your policy to see if you can exit without penalty
If you're insured by a legitimate company, carefully review the terms of your policy to determine if you can exit without penalty. If your policy includes a free look period for life insurance and you're still within it, you may request to be reimbursed. If not, review your company's cancellation policy; you likely won't receive a refund, but you may be able to cancel your policy without penalty. Consider lining up a life insurance policy with another company so there aren't any gaps in your coverage.
How to get life insurance through Progressive
You can get a life insurance quote online in just minutes. You'll be asked some questions, and then you'll choose your coverage amount, term length, and other policy details. You can also call 1-866-749-7436 to speak with a licensed Progressive Life by eFinancial representative who can help you find the right policy for you.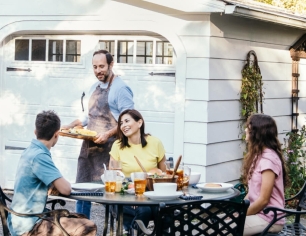 Get a free life insurance quote online in minutes