What is a free look period for life insurance?
A free look period, or free look provision, gives you a chance at the beginning of your policy's term to cancel your life insurance for any reason with no penalty. In most instances, you'll get your premium back. It gives you a penalty-free opportunity to review the policy and terminate your coverage if you change your mind about it. All 50 states and Washington D.C. require free look periods, and the minimum length varies from 10 to 30 days depending on state law.
4 min to read
When does the free look period begin?
It will depend on your insurer, but the free look period typically begins on the day the policy is delivered. If you're unsure when your free look period begins, check with your insurer to make sure you know the provision's start and end date.
How long is the free look period for life insurance?
Free look periods for life insurance generally range from 10 to 30 days and are determined by the insurer and state. Each state has its required minimum for free look periods. Insurers may choose to set their free look period to the state-required minimum, or offer 30 days (or technically longer) in all states. All Fidelity Life policies through eFinancial and all Progressive Life Insurance Company policies have a free look period of 30 days.
What's the purpose of a free look period?
After you go through the process of buying life insurance, the free look period gives you a risk-free window to review the terms and conditions of your life insurance policy with your insurance agent, attorney, or financial advisor to make sure it meets your specific needs. It also gives you a chance to cancel your policy without penalty for any reason — whether your financial situation shifts, or you simply change your mind. It's important for your life insurance policy to provide adequate protection for you and your family and that you understand how it works.
Why cancel a life insurance policy?
Within the free look provision, you can decide to cancel your life insurance policy for any reason, including these:
It doesn't meet your needs. When you receive your finalized copy of the policy, you may find you aren't satisfied with some of its terms.
Your financial situation changes. Maybe you received an inheritance and now need less coverage. Or perhaps your spouse lost their job, and you need more. If your finances change significantly, the policy you recently purchased may no longer be a good fit.
You find better coverage. Life insurance rates vary between policy types and insurers. If you find the same (or better) coverage for a lower price, you might decide to go with a different policy.
Your employee benefits change. If your employer provides a large enough life insurance policy, you may not need the supplemental coverage you recently purchased. But before canceling, make sure your employer-sponsored policy offers adequate protection to support your loved ones if you were to pass away.
Do you get a full refund if you cancel during the free look period?
Depending on your policy's terms, you can typically receive a full refund of the premium you've paid if you cancel your coverage during the free look period. More complex policies like variable life insurance might also refund any policy fees and account values, but this will depend on the insurer and policy terms.
How do you cancel your policy during the free look period?
If your policy includes a free look provision and you decide to cancel during the allowed period, contact your insurer as soon as you decide. Some insurance companies may require you to fill out paperwork to make the cancellation official.
Depending on your insurer and state, you may also be required to return your physical policy to the insurance company or agent who sold it to you.
How to get life insurance
Quote life insurance rates online in just minutes, or call 1-866-912-2477 to speak with a licensed representative from Progressive Life by eFinancial.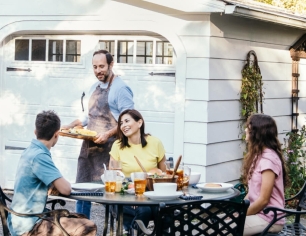 Get a free life insurance quote online in minutes