How to read a life insurance policy
When you buy a life policy, your insurer will send you a physical or electronic copy of the actual life insurance policy document — the contract between you and your insurer. This document contains all of the information about your new policy, from the insurer's name to the beneficiaries of your death benefit. As with any policy, there are some key terms you'll need to familiarize yourself with to understand your coverage fully.
5 min to read
Tips for reading your declarations page (aka your schedule of benefits)
The declarations page is essentially a summary of your life insurance policy's coverage. You'll typically find the following listed in this section:
Your personal information: Such as your name, address, and contact information. Double-check that this information is correct so you can quickly fix any errors.

Insurance provider: The company issuing the policy and providing coverage.

Rate/risk class: This rating reflects the overall risk of covering you, informing your coverage eligibility and insurance premium. Learn more about rate classes.

Issue & effective date Your policy's issue date is when your application for life insurance is approved. However, the effective date is the actual date your coverage starts.

Death benefit: The total amount the policy will pay out when you pass away.

Premium amount: The amount you agree to pay for your policy, either monthly, semi-annually, quarterly, or annually, depending on the insurer and the payment schedule you selected.

Insured's name: The person whose death will initiate the death benefit payout. If you bought the policy for yourself, you're the insured. If you bought it for someone else, then they're the insured. For example, you may buy a life insurance policy for your parents or children.

Policyholder name: The person who owns the policy and is responsible for making the premium payments. If you bought the policy, then you're the policyholder.

Beneficiaries: These are the people you've designated to receive your policy's death benefit, such as your children, spouse, or a legal entity, such as a trust.
Depending on the type of policy or coverage you bought, your declarations page may also contain:
Selected riders: If you bought supplemental coverage, known as life insurance riders, these will be listed as well. Riders can modify your coverage in several ways, including paying out your benefit early for a terminal diagnosis, increasing your coverage amount to keep pace with inflation, and more.
Pro tip:
Our life insurance calculator can help you ballpark the right amount of coverage for you, considering your assets, desired retirement age, and more.
Understanding the details of your life insurance policy
There are some specific terms you should pay attention to while reading through your life insurance policy, including:
Free-look period: Most life policies include a "free trial" called a free-look period, during which you can decide whether to keep your policy or cancel it without penalty. The first look period varies by insurer and state but is typically 30 days or less.

Premiums: If you bought a term life policy, you'll pay a fixed rate for coverage until the policy expires. If you bought a permanent life policy, you'll likely pay a variable rate as time passes. Your policy should include a table breaking down your premium payment over time. Learn about the factors that affect the cost of life insurance.

Policy cash value & loans: If your policy has a cash value component, it will include a table showing its expected value over time. It will also detail the conditions for taking out a loan against the cash value.

Exclusions: Your policy will also list instances where the company will not pay your death benefit, which typically includes suicide (via a suicide death clause), life insurance fraud (such as lying about your health), and death as a result of illegal activity or risky behavior (think robbery or rock climbing).
Haven't bought a policy yet? Get a quote today
Online
You'll be asked questions, and then you'll choose your coverage amount and more.
Get a life insurance quote
Call a rep
A licensed representative from Progressive Life by eFinancial will talk you through your options.
Call 1-866-912-2477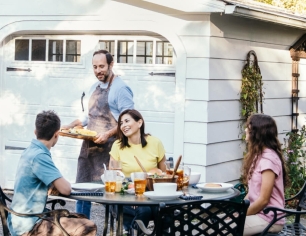 Get a free life insurance quote online in minutes