Does life insurance pay for suicidal death?
Most life insurance policies include a suicide clause that prevents the insurer from paying out the claim if the insured's death was due to self-inflicted injury within a certain period from the start of the policy (typically two years). The policy may pay out for suicidal death if there's no suicide clause or if the clause is no longer in effect and the insurer finds no other reasons to contest a claim. If you're struggling with depression or anxiety or having suicidal thoughts, text or call 988, the Suicide & Crisis Lifeline (formerly the National Suicide Prevention Hotline).
3 min to read
Life insurance and the suicidal death clause
Life insurance policies typically include a suicide clause that's active for a certain period after the policy goes into effect. This period can last from one to three years depending on the insurer, but it's typically two years. The clause says the insurer won't pay out to beneficiaries for a suicidal death within that time. It's meant to prevent someone from purchasing a policy immediately prior to taking their lives so their loved ones can receive financial benefits.
If you or someone you know is struggling with depression, anxiety, or thoughts of suicide, you can message, text, or call 988 for the Suicide & Crisis Lifeline.
If you're a veteran or a loved one, call 988 and press 1 for the Veterans Crisis Line, or send a text to 838255. These services are free, confidential, and available 24 hours a day, seven days a week.
Does group life insurance have a suicide clause?
Group life insurance through an employer or organization treats suicide differently. Same with military life insurance. Generally, these life insurance policies don't include a suicide clause, so the policy can pay out for suicidal death. But each plan can differ.
Note: Supplemental life insurance purchased through an employer usually has a standard suicide clause and contestability period. The benefits administrator at the organization providing the benefit should be able to provide accurate information about a specific plan.
What about the contestability period?
A contestability period is also generally two years after the policy activates, but it's separate from the suicide clause. The contestability period allows the insurer to deny a claim if the insured dies during the contestability period and the insurer finds undisclosed health conditions or other discrepancies in the policy's application. Failing to disclose information in a life insurance application can be considered life insurance fraud. Contestability period lengths vary by insurer.
When does life insurance cover suicide?
If the suicide exclusion period has ended, life insurance can cover suicide and pay out the death benefit — provided no terms in the policy have been violated.
What if you switch life insurance policies?
Switching life insurance policies restarts the suicide clause and contestability period, even if you purchased the new policy from the same company.
Does life insurance cover physician-assisted suicide?
Several states have laws governing physician-assisted suicide (also called doctor-assisted suicide, death with dignity, or right-to-die). These statutes allow people who are diagnosed with a terminal illness to make end-of-life decisions under certain circumstances. Coverage will depend on factors like the policyholder's location, so if you have questions about end-of-life planning, speak with your physician and a lawyer specializing in this area.
Can I get life insurance if I have depression or anxiety?
You can likely get life insurance if you have a history of depression or anxiety. Any health issues can affect your rate, but well-managed conditions may have less of an impact. For most life insurance policies, you'll need to provide your medical history and undergo a life insurance medical exam. However, there are also no-medical-exam policies, including simplified issue life insurance and instant life insurance.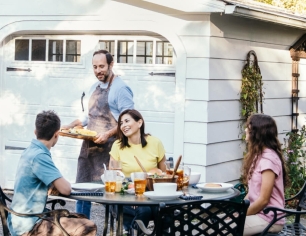 Get a free life insurance quote online in minutes