How does convertible term life insurance work?
Convertible term life insurance is a term life policy that you can convert to permanent life insurance, typically at any time and without going through the underwriting process again. Term life insurance lasts for a period of years, usually 10, 20, or 30 years, and then expires if the policyholder is still living. A conversion privilege, or rider, is a feature included in some term life policies that provides the option to keep your coverage until your death, after which your beneficiaries will receive your policy's death benefit.
5 min to read
Can you switch from term to whole life insurance?
The short answer is, it depends. Some term life insurance policies are convertible, while others aren't. If your term life policy includes a term conversion rider, then you'll have the option to convert some or all of your term life policy to a permanent one, such as a whole life insurance policy. You might consider converting term life insurance to whole life insurance for a number of reasons, including a change to your health, the need to continue providing for dependents, or unanticipated debt.
Why should you consider converting term life to whole life insurance?
One of the benefits of a term life insurance policy is that you typically choose which term length fits your budget and life plans. These policies are usually set to expire 10 to 30 years after purchasing them, often when you predict your dependents will no longer need the benefit and you'll have paid off any debt. However, coverage is sometimes still needed even after the term life insurance policy expires. While the process and reasons for converting from term to whole life insurance vary, there are several common scenarios in which switching may make sense.
You're still providing for dependents
Parents often obtain a life insurance policy that lasts until their children have reached legal age or graduated from college. However, you might find yourself unexpectedly caring for a family member in need, whether they're young or elderly. Life is unpredictable, and situations occur where your loved ones can no longer live independently or develop a condition that requires them to depend on you. In these scenarios, converting term to permanent life insurance can help provide for the unexpected needs of loved ones.
You have outstanding debt
Policyholders often choose term life insurance to pay off any outstanding debt in case they pass away unexpectedly. However, when your term life policy expires, you may still have outstanding debt that life insurance could help pay off when you pass. By converting from term life to whole life, you can maintain your coverage for the entirety of your life and protect your family financially.
Your health situation has changed
If you decide to convert term to whole life insurance, your insurance company might forgo the underwriting process and therefore allow you to avoid the medical exam and lifestyle assessment routinely required for a new whole life insurance policy. If you had to go through a new underwriting process (as you would with a completely new policy), the insurer would take into account your current age and any health conditions you may have developed — which could ultimately disqualify you from coverage if you were deemed a risk to insure due to your health.
Your budget has changed
Most people buy term life insurance when they are young because it's less expensive than a whole life policy. They are focused on purchasing a policy to take care of a spouse or children at an affordable rate. However, you may be able to afford the higher premiums of a whole life policy later on, making a convertible term life insurance policy a worthwhile (and convenient) option.
You now want a cash value asset
Converting from term to permanent life insurance gives you access to a cash value component, which grows with interest over time. You can use your policy's cash value to borrow money, in the form of a life insurance loan, or even pay your premiums. Learn more about life insurance with cash value.
When to convert term life insurance
You must decide to convert your term policy to whole life insurance before the original policy expires. It's best to make the change when you realize your circumstances are going to change or you need coverage longer than you first thought. As soon as you decide to make the life insurance conversion, you should contact your insurance provider.
How to convert term to whole life insurance
When switching from term to whole life insurance, you need to determine if your term policy has a conversion provision written into the policy or a term conversion rider. To find out if your policy allows for conversions or has a rider, you should read through your policy contract. Or you can contact your life insurance company so they can talk you through your options. If you're shopping for term life insurance, ask ahead of time if your policy will have a term conversion life insurance rider in case you ever want to switch it over to a permanent option.
You should contact your insurance provider or read your policy to find out if there's a conversion period or deadlines that you need to be aware of. Some policies provide a timeline, such as 18 months before the end of the term policy. Others limit it to age, such as converting the policy by age 65.
Talk to your insurance provider and ask about the different options available for whole life insurance and the cost to convert. You will need to let the provider know that you want to make the conversion for your policy. You'll fill out an application to convert the term policy. Determine how much coverage you need with the conversion. Many times, you aren't required to get a physical exam when you switch from term to whole life, but it depends on the provider.
Are there any costs/fees associated with converting?
Some providers charge a fee to convert a term life insurance policy to whole life insurance. Your provider will give you an estimate for this charge, which is often partially based on the amount being converted.
You should also consider the higher premiums often associated with whole life insurance. Budget in those premiums and determine if you want to pay them monthly, quarterly, or annually.
Alternatives to switching from term to whole life insurance
A partial conversion
If your insurer allows it, a partial conversion enables you to convert only a portion of your term life policy to whole life — resulting in a death benefit smaller than the original one, with correspondingly lower premiums. The portion you don't convert would remain active as a term policy until the original term end date, which means you'd have two premiums to pay until the term policy expires.
You might consider a partial conversion for a couple of reasons:
In the case that you pass away after the original term expires, you want to provide only a portion of the original term life policy's death benefit for your beneficiaries.
You don't want to pay the significantly higher premiums that would result from converting your entire term life insurance policy to whole life.
A new term life policy
Purchasing another term life insurance policy could make sense if you only want life insurance coverage for a short amount of additional time rather than for the rest of your life.
Without the higher premiums of whole life insurance, a new term life policy can be a popular option, though your current health and age would likely affect your premium.
A burial insurance policy
Another option available for those worried about leaving their family with funeral costs is to purchase final expense insurance. This type of life insurance is generally the most affordable and pays for end-of-life expenses.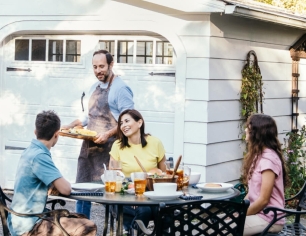 Get a free life insurance quote online in minutes