How should you prepare for a life insurance medical exam?
At your life insurance medical exam, be prepared to answer health-related questions and undergo a basic physical (also known as the paramedical exam). The medical exam will cover your medical history and current health — it helps the life insurance company determine if you're eligible for a policy and what rate they can offer you.
5 min to read
What do life insurance companies test for?
A life insurance medical exam tests for risk factors like drug use and health issues. It may include questions concerning your health, lifestyle, family medical history, and other factors that might affect your eligibility for life insurance.
What's included in a life insurance medical exam?
During the life insurance exam, which is paid for by the insurer, a certified paramedical professional will conduct a basic physical. It will include asking about your health and taking your:
Blood sample
Urine sample
Height and weight measurements
Blood pressure measurements
EKG
These tests identify major health problems that might affect your health, longevity, and coverage eligibility. Issues like high urine acidity and high cholesterol levels can be indicators of future health problems, so life insurers may factor any issues identified into their underwriting process.
What is the life insurance blood test for?
The blood sample will also look for drug use, both prescription and recreational. Testing positive for illegal drugs will likely result in automatic disqualification from traditional life insurance. Note that every insurance company evaluates marijuana usage differently, and states have different laws on recreational use of the drug. If your life insurance blood test detects prescription drugs, your insurance company will compare the detected drugs with your medical history and doctor-provided prescriptions.
Do I need to go to the doctor for my paramedical exam?
In most cases, your insurance company will send a medical professional called a paramedical to your home or location of your choosing to conduct your physical. The paramedical will ask you questions about your current health and medical history, and they'll collect blood and urine samples.
Your paramedical will go over the exam before they begin and explain if you will need any other tests.
How to prepare for a life insurance medical exam
If you're worried about your current health, you can take some steps to prepare for an upcoming life insurance medical exam. You won't be able to turn your health around completely in a matter of weeks, but even a few changes can affect your eligibility and the life insurance rate you end up with.
If you plan to apply for life insurance in the future, begin making lifestyle changes now. Improving your overall health by losing weight, taking control of your blood pressure, and focusing on living a healthier life can result in better life insurance rates.
Quit less healthy habits as soon as possible

If you have several weeks until the exam and you're a smoker, try to break the habit. You won't undo the long-term damage smoking causes in a few weeks, and you'll still need to disclose your history of smoking to your life insurer, but quitting before the paramedical exam may yield some health improvements.

Blood pressure tests are affected by your diet, and some types of food can cause higher blood pressure than others. Focus on consuming more greens and less red meat for at least the time leading up to the exam.

Get some rest the day before

The day before your exam, try to avoid strenuous activity. Having an elevated heart rate could negatively impact your results. Aim to get a good night's sleep — proper rest can lower your heart rate and may improve your overall health.

Schedule your exam for the morning

Finally, if possible, schedule the paramedical exam early in the morning. Most exams require you to fast for at least 12 hours beforehand, which means the earlier you take the exam, the sooner you can eat that day.
Pro tip:
At a minimum, consider avoiding alcohol, caffeine, and tobacco for 24 hours before your life insurance urine and blood tests.
How long is a life insurance medical exam?
Your actual life insurance medical exam shouldn't be more than an hour — you can confirm the exam length when you schedule your appointment.
The approval process may take a few days or up to a few weeks, depending on your insurer. After your exam, your paramedical will send your results to the life insurance company so they can complete the underwriting process. The life insurance company will contact you to let you know if you're eligible for a traditional type of life insurance and what rate they can offer you.
Do I need a medical exam to get life insurance?
Traditional term and permanent life insurance policies typically require a medical exam. However, there are plenty of non-traditional term life insurance policies that don't require a medical exam, including:
Guaranteed issue life insurance
Employer-sponsored group life policies
Note that most of these options still require you to answer some health-related questions. Guaranteed issue life insurance is the only life insurance type that won't factor in your health at all, and it's significantly more expensive. If you're interested in a guaranteed issue policy, call 1-866-912-2477 to speak with a licensed representative from Progressive Life by eFinancial.
Which medical conditions prevent you from getting life insurance?
A recent diagnosis of cancer or another life-threatening chronic illness may disqualify you from standard life insurance policies. However, if you have well-managed, non-terminal pre-existing conditions, you'll likely still qualify (though your rate may be higher). Learn more about your options for life insurance with cancer and life insurance with diabetes.
Each insurer has its own requirements and rating factors, so shopping around for life insurance can help you find a policy that works for your circumstances.
How to get life insurance
Online
You'll be asked questions, and then you'll choose your coverage amount and more.
Get a life insurance quote
Call a rep
A licensed representative from Progressive Life by eFinancial will talk you through your options.
Call 1-866-912-2477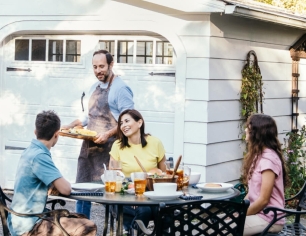 Get a free life insurance quote online in minutes