Life insurance for diabetics: Can I qualify?
Yes, you can generally get life insurance with diabetes, possibly even at a competitive rate. However, different companies have different rules about life insurance for diabetics. Your policy and pricing options will depend on the type of diabetes you have and the type of policy you're interested in, as well as how long you've had diabetes and how well you're managing it.
4 min to read
Why does timing matter with life insurance for diabetics?
The timing of applying for life insurance with diabetes can impact which policies and rates you qualify for. Here are some examples of how you might let timing inform when you apply for life insurance with diabetes:
Get life insurance before you develop diabetes: If you already have a life insurance policy before you develop diabetes, your policy premiums will generally be cheaper than if you try to get life insurance after you've developed diabetes. That said, don't try to hide a diabetes diagnosis from your life insurance provider when you apply. If you do, it could be considered life insurance fraud and your policy could potentially be nullified with no refund.
Wait for gestational diabetes to resolve: If you've developed gestational diabetes during pregnancy and you're considering life insurance, waiting to apply for a policy could result in more options at lower prices. Gestational diabetes is often temporary. If you're otherwise in good health, your life insurance quote will likely be more affordable once your gestational diabetes resolves.
Wait until your diabetes is under control: Though life insurance rates for diabetics will generally be higher than for people without diabetes, demonstrating that you're in good health and managing your diabetes well over time can help you get the lowest rates possible. For example, your medical exam results may be viewed more favorably by your insurer if you've kept your blood glucose and A1C (glycohemoglobin) levels stable and within the range recommended by your doctor for a year. This could result in more coverage options and lower prices than if you applied while your condition was less stable.
Can I get life insurance with Type 1 or Type 2 diabetes?
You can typically qualify for standard life insurance with Type 2 diabetes, but it can be more difficult if you have Type 1. Some carriers won't provide life insurance to people with Type 1 diabetes because it's considered harder to control and therefore a higher risk. Type 2 is considered less risky overall and easier to manage via diet, exercise, good sleep, and stress reduction. If you do qualify with Type 1, your life insurance costs will likely be higher than those for someone with Type 2 diabetes.
What types of life insurance can a diabetic get?
The types of life insurance you qualify for will depend on the insurer and your condition, so compare quotes to find the right policy for you. You may be able to get a traditional policy if your diabetes is under control and you're relatively healthy. Otherwise, there are some nontraditional life insurance policies diabetics can look into.
Term and permanent life insurance with diabetes
If your diabetes is well-managed, it's possible that you can qualify for traditional term or permanent life insurance policies with competitive rates. Term life insurance is more affordable and will only provide coverage if you pass within a set number of years, while permanent life insurance such as whole life and universal life are designed to provide coverage no matter when you pass away.
Learn more about the difference between term and whole life insurance.
Final expense life insurance with diabetes
As the name implies, policies like these are intended to help your loved ones pay for your final medical bills, funeral expenses, and other end-of-life costs after you've passed. Like with standard term and permanent policies, it's possible to qualify for a final expense policy, also known as burial insurance, with well-managed diabetes. Final expense insurance is typically purchased by individuals over 50, so it will be important to stay as healthy as possible even as you age if you plan to purchase a policy when you're older. Generally, the younger and healthier you are when you apply for life insurance, assuming your diabetes is under control, the more affordable your options will be.
Learn more about how final expense or burial insurance works.
Simplified issue life insurance with diabetes
If your medical exam results are limiting your standard life insurance policy options because you have diabetes, a simplified issue policy lets you apply by completing a health survey and answering medical questions with no medical exam. A simplified issue policy may not cost much more than a fully underwritten policy, and it might work well for diabetics who are in good overall health.
Guaranteed issue life insurance with diabetes
Guaranteed issue policies are more expensive with lower coverage options, but you can't be disqualified from them because of your health. Consider this option if you're having trouble qualifying for other types of life insurance because you're older, you're in poor health, or your diabetes is difficult to keep under control.
Compare life insurance quotes through Progressive
Online
You'll be asked questions, and then you'll choose your coverage amount and more.
Get a life insurance quote
Call a rep
A licensed representative from Progressive Life by eFinancial will talk you through your options.
Call 1-866-912-2477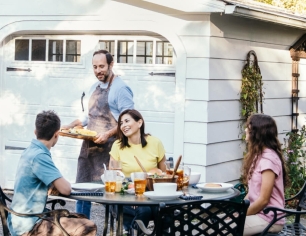 Get a free life insurance quote online in minutes