How long should I have life insurance?
Determining the coverage duration of your life insurance depends on various factors such as your dependents, income, and outstanding debt. If you just bought a house or have other debt, get a coverage length that matches how long you plan to spend paying off the loan. If you have young children, consider life insurance coverage that lasts until they'll no longer be dependents. And if you'd like life insurance to cover you beyond retirement age, look into permanent policies.
7 min to read
What life insurance term length should I get?
When determining life insurance length, you first have the option of term life insurance or permanent life insurance. You can get coverage for your entire life via the permanent policy category, which contains several types of life insurance that pay out no matter when you pass (as long as your premiums have been paid). On the other hand, the "term" aspect of term life insurance lets you select how long you'll be covered, usually 10, 15, 20, or 30 years, with some insurers offering coverage for up to 40 years.
So how do you determine whether you need 10- versus 20-year term life insurance, or a 20-year term versus a 15-year term? Carefully consider your current financial obligations and any outstanding debt to determine the maximum life insurance policy for your specific situation and needs. Having a plan that runs a little longer than you need can make more financial sense than having to purchase a new plan when the first expires.
When determining your term length for life insurance, remember the reason you're buying a policy: to provide for your family financially should you unexpectedly pass away.
Suppose you and your spouse just purchased a home with a 30-year mortgage. Consider a life insurance term length of at least 30 years. If your spouse is your designated beneficiary, they would receive the death benefit if you pass away within those 30 years, and they could use the payout for the remaining mortgage payments. However, if you die after the 30-year term expires and you didn't secure a new policy or convert your term insurance to whole life, your beneficiary won't receive a death benefit.
What factors determine how long my coverage should last?
Consider these factors when determining how much coverage and how many years of term life insurance you should get:
Your age

Your age can be a helpful indicator of how long you'll be providing your family with an income that would need to be replaced if you passed. If your beneficiaries rely on your income, consider a policy that lasts until you plan to retire — or until you plan to have enough in savings and investments for your family to be secure without your income.

Your mortgage or other debt

A life insurance policy should last at least as many years as you plan to spend paying off your mortgage or credit card debt. This can protect your loved ones from being responsible for your debts if something happens to you.

Your children

If you have young children or plan to soon, term life insurance of 15 or 20 years or longer can offer security to your family. If something happens to you, your policy could help provide for your children until they're through college or out on their own.
Pro tip:
Outstanding debt doesn't go away when you die. If you had a co-signer on your loan, they would be responsible for paying what's owed. Otherwise, the debt will be paid from your estate, reducing the amount you could pass on to loved ones and potentially burdening them with unexpected costs.
What determines my eligibility for term life insurance?
In general, the main influencer of life insurance term length eligibility is age. Older age comes with a higher risk of health issues, so your options might be limited to shorter term lengths if you apply for a policy at an older age. If you do qualify for a longer term length when applying at an older age, note that your age combined with the longer term length will cause the policy to be more expensive.
Why should I consider a longer term length?
Choosing a longer life insurance term length offers specific benefits:
If you plan to need coverage until you're 40 or older, you can take advantage of the lower rates you'll receive by purchasing a term policy when you're as young as possible
If you plan to take on debt later in life, you may get better rates now on a longer life insurance term length than you would on a shorter term length when you're older
How to get life insurance with Progressive
You can get a life insurance quote online. After answering some questions, you'll choose a coverage amount, term length, and other policy details. You can also call 1-866-912-2477 to speak with a licensed representative from Progressive Life by eFinancial who can help you find the right policy for you.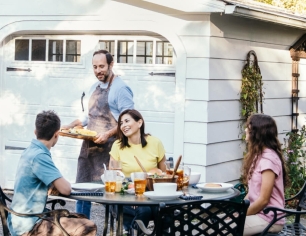 Get a free life insurance quote online in minutes