What is an uninsured motorist deductible?
If an uninsured driver damages your vehicle and you carry uninsured motorist property damage (UMPD) coverage on your auto policy, your uninsured motorist coverage deductible is the amount of money you pay out of your own pocket for the claim on your damaged car. If UMPD is an available coverage in your state and you choose to purchase it, you're often able to choose your deductible amount if there is one.
2 min to read
Is there a deductible for uninsured motorist property damage coverage?
Not always, and the coverage itself isn't available in every state. Some states require drivers to carry it, or at least require insurance companies to offer it and give drivers the choice to decline it. A few states don't allow UMPD coverage to apply to hit-and-run accidents. In those states, you need collision coverage in order to protect against damage to your vehicle from a hit-and-run motorist.
Other states let the auto insurance companies decide whether they want to offer UMPD coverage, and by extension, what deductibles (if any) are available.
How much is the deductible for UMPD?
The amount of your UMPD deductible will vary based on your state. It usually falls in between $100-$1,000. Note that some states may have a separate deductible for hit-and-run claims. You may not have the option to choose your deductible amount for UMPD coverage.
Learn more about car insurance requirements by state.
What is the difference between UMPD deductible vs. collision deductible?
If you carry auto collision coverage, which can also pay for damage to your vehicle at the hands of an uninsured driver, the amount of your collision deductible may differ from your UMPD deductible. If your vehicle is damaged in an accident with uninsured or underinsured driver and your collision deductible is higher than your UMPD deductible, then you may benefit from filing a claim under your UMPD coverage.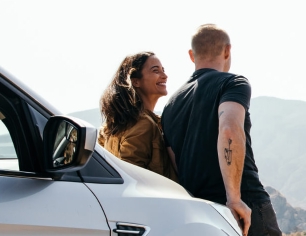 Quote car insurance online or give us a call