What is a home inspection?
A home inspection is an in-depth assessment of a property's condition conducted by a licensed professional. It's a standard step in the home-buying process. Inspectors review the condition of an entire structure, including the foundation, roof, walls, floors, ceilings, and plumbing and electrical systems, to identify any potential defects or deferred maintenance.
3 min to read
Why is a home inspection important?
A home inspection is your chance to uncover potential issues and have them addressed before you close. If you choose not to address those issues with a seller or have an inspection contingency in your purchase contract, it will be up to you to handle any repairs yourself.
Is a home inspection required?
Home inspections aren't usually required when buying a house, but they're certainly recommended. If you're financing the house, the lender will almost always require a home appraisal, but not necessarily an inspection.
While inspections aren't required, it's always a good idea to have a property reviewed by a licensed professional. Sales contracts typically state that closing is contingent on a satisfactory inspection. This means the house must be in acceptable shape before a buyer closes. Otherwise, you may uncover issues later that could lead to significant repair costs.
Inspections are important for insurance since an insurer will want to know that the house is structurally sound. They will also want to be sure the systems are working before issuing a homeowners insurance policy. Learn more about home insurance inspections.
How does a home inspection work?
A home inspection is typically conducted after negotiating a house contract. As the buyer, you'll hire a licensed inspector and make an appointment for them to visit the property. However, real estate agents sometimes handle this on their clients' behalf. On the appointed day and time, an inspector visits the property and inspects it thoroughly from top to bottom, inside and out. They enter basements or crawlspaces, check attics, and inspect the roof for evidence or disrepair.
Inspectors look for any potential problems, including settling of the foundation, water intrusion, mold, or other deferred maintenance. They also often look for evidence of pests, such as termites. They may test for radon coming up through the foundation in some areas. Inspectors also look at mechanical systems, such as air conditioners. However, if systems are old or complex, you may need to hire a specialist to check those separately.
After the inspection, you'll receive a comprehensive report on the home's condition. If the inspector uncovers problems, you can negotiate with the seller to make the needed repairs or lower the sale price so you can make the repairs yourself. If the seller makes any repairs to problems found during the initial inspection, you should schedule a second inspection to make sure that the work was done properly.
Home inspection tips for first-time buyers
Ask your real estate agent for recommendations
Real estate agents often know reliable inspectors. They usually know who's good and available when you need them.
Schedule inspections promptly
Any home inspection will likely uncover issues that the seller must address before closing. Make sure there's plenty of time to complete repairs so you can schedule a second inspection before closing on your home.
Review the results with your agent
Most real estate agents know contractors who can handle repairs or at least provide quotes so you can request a credit against the sales price.
Don't be shy about requesting credits
If your home inspection uncovers issues, don't assume the seller was trying to hide something. They might not have been aware of unseen issues. Allow them to fix things that an inspector finds or ask for a credit. The worst thing that can happen is they say no, leaving you responsible for making repairs after closing (if you still choose to close).
Always close the loop
Don't release contingencies on your purchase contract until the seller has addressed all items of concern. Whether the seller is handling repairs, offering credit, or you're making repairs yourself, have a game plan for each item.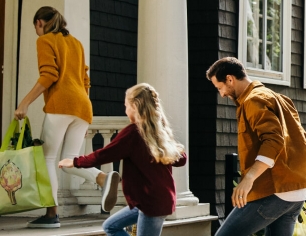 Quote homeowners insurance online or call for advice