Are home warranties worth it?
A home warranty plan protects the appliances and systems in your home from general wear and tear. Buying a home warranty depends on how much you value peace of mind in exchange for monthly payments. It depends on your priorities, the state of your house and its appliances, your monthly budget, and the details of your warranty plan.
4 min to read
Pros and cons of a home warranty
Home warranties can provide valuable protection for your home, but they aren't necessarily right for everyone. If you're considering buying a home warranty, weigh the pros and cons of a home warranty carefully.
Pros of a home warranty
The number one advantage of a home warranty is that it can provide peace of mind. A home warranty, for example, covers the normal wear and tear of many essential parts of a house. Some of the advantages include:
Potential savings on expensive repairs
An unexpected repair may be difficult to afford, especially if you've just spent your savings buying the house. A home warranty can take the pressure off repair costs — especially if you're looking to sell your home.
Easier budgeting
Even if you don't make warranty claims for a long time, having a warranty can help with budgeting. Some people find it easier to set aside money for home warranty payments — or to pay a single time annually — rather than putting aside money in an emergency fund.
Simpler repair process
You'll usually call your home warranty provider, who can recommend a technician or even contact the technician and send them to your house. You don't need to shop around or keep a list of repair companies.
Appealing to buyers if you're selling your home
If you're putting your house up for sale and have a home warranty, it can be transferred to the buyer. Spending a few hundred dollars on a home warranty may make it easier to sell a house by guaranteeing little to no expenses after the sale, which can put buyers at ease.
Learn what important repairs to make before selling your house.
Cons of a home warranty
Despite potential advantages, the truth about home warranties is that they aren't always the best choice for every homeowner or home buyer. Some potential drawbacks include:
Less efficient than an emergency fund
You could end up making payments on a home warranty and never make a claim. Putting the same money in an emergency fund would allow it to earn interest and remain available for other essential living expenses.
May have exceptions
Many home warranties don't protect systems and appliances that have been neglected. If you don't know — or can't prove — the maintenance history of your appliances, you could have difficulty getting your claims approved.
May have a deductible
A home warranty could have a deductible (i.e., an amount you pay out of pocket on a repair before the warranty takes over). If the necessary repair or replacement cost isn't significantly higher than your deductible, you won't save much when you make a claim.
Less choice on who makes repairs
Many home warranties have agreements with trusted service providers to make repairs. And when replacing appliances, you may not be able to select the make and model of the replacements. Your warranty won't replace a top-of-the-line luxury dishwasher with a budget model. But you might not be able to choose the appliances or have to select from a list of approved options. Find out if homeowners insurance covers appliances.
When is a home warranty worth it?
Home warranties can reassure many homeowners, home buyers, and sellers. More specifically, though, home warranties may offer the most benefit to those who:
Can't or don't want to do home repairs themselves
Have expensive appliances and systems
Aren't loyal to specific makes and models of appliance
Are flexible about who provides repair services
Have older appliances
Have enough cash on hand to cover a deductible
Do you need a home warranty?
Home warranties are an optional form of protection for homeowners. It's up to you to decide if home warranties are worth the cost in your case. Learn more about how home warranties work and get a quote for a home warranty plan online, or call 1-884-270-4621.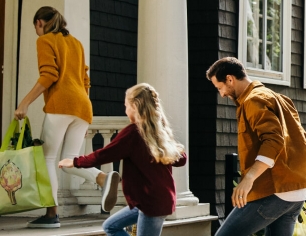 Quote homeowners insurance online or call for advice