Home warranty vs. home insurance
Home warranties and homeowners insurance share a similar structure but offer different benefits. In both cases, you'll pay a fee to your provider in exchange for protecting your home and the things inside it. A home warranty covers you primarily for normal wear and tear of certain major appliances and systems. On the other hand, homeowners insurance covers damage to the house and contents due to covered perils.
2 min to read
What's the difference between home insurance and warranty?
Although the customer experience for both a home warranty and home insurance are similar, there are some important differences.
Homeowners insurance
Covers your home's structure and anything permanently attached to your house
Covers structures that aren't permanently attached to your home
Pays to repair or replace your belongings
Pays for injuries or damages you or your family members cause to others
Learn more about what homeowners insurance covers and how home insurance works.
Home warranty
Covers major appliances and systems like ovens, boilers, and septic systems
Helps pay for repairs or replacements when covered systems fail due to age and normal wear and tear.
Learn more about how home warranties work, and if they are worth it.
Do I need both a home warranty and home insurance?
Most lenders require you to carry homeowners insurance for the duration of your mortgage. If you haven't yet finished paying off your house, you are likely required to have homeowners insurance. If you own your home outright, you can decide whether to carry homeowners insurance, but it can be a valuable lifeline if your home is damaged or destroyed.
On the other hand, home warranties aren't required by law or most lenders, so the choice is always up to you. Whether or not a home warranty is worth it depends on your priorities as a homeowner. Learn more about if home warranties are worth it.
How to get a home warranty through Progressive
Progressive Home Warranty by Cinch offers three home warranty plans: Appliances, Built-in Systems, and Complete Home. To get started, you can get a home warranty quote online or call 1-866-749-7436.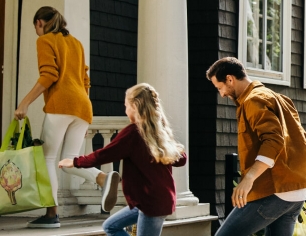 Quote homeowners insurance online or call for advice