How to find salvage RVs for sale
RV salvage yards can help you dispose of a totaled or junk RV quickly and easily. Depending on its condition, they may give you cash for your junk motorhome. The salvage yard can harvest still-functional parts from junk RVs and sell them individually. Salvage yards are a good starting point for people interested in buying junk RV parts as an inexpensive way to start a project. They may also put whole salvage RVs up for sale or hold salvage RV auctions to move junk RVs to new owners rather than take them to the landfill.
3 min to read
Selling a junk RV
When you are selling a junk RV it can be difficult and time-consuming to find a buyer. At the very least, you'll need to create an ad and meet with buyers, even if the RV doesn't run. RV salvage yards provide a simpler option.
If you're hoping to get cash for a junk RV, salvage yards are a viable option, especially if you can't or don't want to sell to a private party. Keep your expectations reasonable. Salvage yards have narrow margins and need to pay someone to dismantle or sell your RV. And if your junk RV doesn't run, the RV salvage will need to pick it up, or you'll pay for a tow.
Treat selling your salvage RV like any other sale. Before you contact the RV salvage to sell, here are a few things to consider.
Look up the vehicle's value in a valuation guide like NADA.
Assess what still works in the RV and what the RV salvage could sell at auction (e.g., appliances, siding, the frame, the motor, etc.).
Use the information you find to set your price expectations. Expect to get less than the amount listed in a valuation guide for a vehicle in poor condition.
Once you've agreed on a price and terms (e.g., if the salvage is going to pick up the vehicle or not), the sale will proceed in much the same way as selling a car to a dealership. The salvage yard should help you with the paperwork like the title transfer and give you the negotiated amount of cash for your junk motorhome or trailer.
Buying a junk RV
If you're looking to buy a salvage RV to scrap for parts or as a starting point for an RV rebuild, tiny house, or other project, salvage yards can be a great solution. If there's a salvage yard in your area, you may be able to browse, depending on the yard's rules and local safety regulations.
If you can't browse their selection, contact the salvage yard, and describe what you need. The staff should be able to help you find it. They may even be able to give you some information about why the the previous owner salvaged the RV and what damage or issues you should pay attention to.
If you buy parts, the salvage yard will give you a price, and you'll pick up the parts. If you buy a salvage RV whole, you'll need to complete paperwork like you would for buying a car or RV. You'll probably get a salvage RV title, which doesn't let you drive the RV until you have it properly restored and pass a safety inspection.
Get the right coverage for your salvaged RV with Progressive
Current Progressive customers
You can log in or call 1-866-749-7436 to check on your coverages.
New Progressive customers
Quote RV insurance online or call 1-866-749-7436 to insure your RV.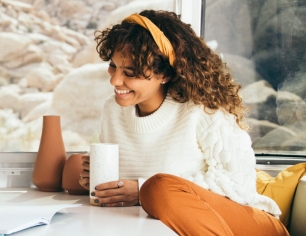 Hit the open road with RV insurance from Progressive