What is a car insurance inspection?
Car insurance inspections help auto insurance companies assess the condition of a vehicle. Depending on your state and your auto insurance company, you may be required to get a vehicle inspection before your insurer writes a policy for a used vehicle. However, you typically won't need an inspection for a brand-new vehicle.
4 min to read
Do you need a car insurance photo inspection?
Some states require you to get a pre-insurance vehicle inspection to insure a used car. You won't typically need one when buying or leasing a new car. The purpose of a car inspection is to get an accurate assessment of the vehicle's condition before your insurance company writes the policy. Pre-insurance inspections help prevent insurance fraud by identifying pre-existing damage, so the owner can't file a claim for it after the policy is active.
Car insurance inspections can also help protect the vehicle's owner. When the insurance company accurately assesses the car's condition and value, they can price the insurance policy accordingly. Learn more about car insurance requirements by state.
What is a CARCO photo inspection?
For those residing in certain states, pre-insurance inspections may be required to purchase auto collision coverage and comprehensive car insurance coverage. If you live in one of these states, CARCO is the company that will perform the inspection. If you don't get an inspection following your state's laws, the insurance company has the right to revoke your coverage. CARCO photo inspections take about 15 minutes, and there's no fee involved. CARCO recommends bringing your auto insurance company's name and your policy number or proof of car insurance.
The inspector will take photos of your car, record the number of miles on the odometer, and document other details about the vehicle that might affect repair costs if you need to file a claim. When the inspection is complete, you must sign the report. You'll receive a copy to keep for your records, and CARCO will forward the results to your insurer.
Do I need a car insurance inspection after an accident?
Having a car insurance inspection after an accident can provide added protection. If you need to file an auto insurance claim after an accident, your insurer may send an adjuster to inspect your vehicle to get an accurate repair estimate.
The adjuster may take photos of the entire vehicle to document the damage and make sure it matches the information in the accident report.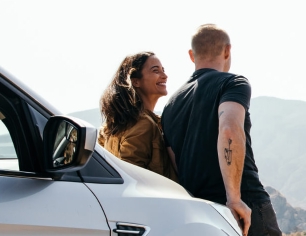 Quote car insurance online or give us a call