Finding classic car values
A classic car valuation or appraisal is based on factors like supply and demand, make, model, condition, miles, features, trim package, and much more. And like the stock market, the value of any classic car can fluctuate. Make sure you know the true value of your classic car, rather than its actual cash value, so your insurance can cover what it's really worth, including the value of its restoration, customizations, asking prices, historical interest, etc.
4 min to read
How much is my classic car worth?
You can determine the value of your classic car by getting an appraisal that reviews current and historical asking prices. Classic car valuation tools can also provide a range of prices that your vehicle may fall into. Use this article as a classic car valuation guide to learn more about the basics of determining your classic car's value.
Why should you know your classic car's value?
Knowing the value of your classic car is critical when buying, selling, or insuring your car. For example, it can help you buy the car of your dreams for an appropriate price, sell your classic car for what it's worth, and properly insure it in case an expensive accident happens.
When it comes to insuring your classic car, knowing its value can help you get the right level of coverage. That's because a classic car insurance policy typically insures your vehicle for its true value, whereas a standard auto policy may only cover the actual cash value of a car (the cost to replace the car minus depreciation). So if you know your vehicle's value before buying a classic car policy, you can get an accurate quote and insure it for what it's truly worth.
Agreed value vs. stated value
Agreed and stated values for insurance are two common methods insurers use to determine classic car payout limits. Stated value is what you say your car is worth (potentially requiring proof), while agreed value is the insured amount you and your insurer agree on. Neither is the same as the actual cash value of your car, as that would have to factor in depreciation based on age. Here are some key differences between these two classic car valuation methods:
What is agreed value?
Agreed value is the amount your classic car is worth as settled on by you and your insurer when writing or updating your policy. At Progressive Classic Car by Hagerty, it's known as Guaranteed Value®, which doesn't require an appraisal.* This value won't automatically change, but some insurers may want your vehicle revaluated at the beginning of each new policy term.†
What is stated value?
Stated value is what you say your classic car is worth to your insurance company when quoting or requesting a policy. You may need to provide documentation to back up your stated value. However, when an insurer uses stated value instead of agreed value, they don't necessarily pay out the stated value after a covered loss. Depending on your policy, they might pay either the actual cash value or the stated one, whichever is less. Insuring your classic car at a stated value that's less than its actual cash value may give you a lower premium, but you risk getting a lower payout if it's totaled.
Pro tip:
An in-demand, rare, or professionally and fully restored classic car is worth much more than a car that has been partially restored or one that was restored by an amateur.
How to determine your classic or vintage car's value
To find out the value of your classic car, you may need the following:
Year, make, and model
Body type
Engine size
VIN (not required by Hagerty)
Current condition of your vehicle, including history of work or restoration
Compiling this information can help you, your appraiser, and your potential insurer identify any unique or high-demand features that add to your vehicle's value. For example, vehicle demand, rarity, restoration condition, current condition, and its ability to be restored can all affect your classic car valuation. Have these particulars ready when you use the Hagerty Valuation Tools to find out how much your collector or classic is worth.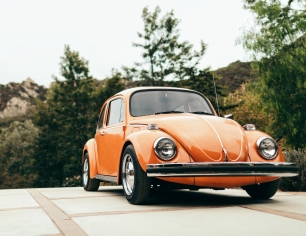 Get a free quote for classic car insurance today