What is a defensive driver discount?
Completing a defensive driving course can help you save on auto insurance if your insurer offers a defensive driver discount. The actual amount of the discount will vary based on your insurer, age, state, and other factors.
2 min to read
How do driver safety course insurance discounts work?
Some states require insurers to offer defensive driving discounts, while others do not. In many states that require it, a four-hour course is enough to fulfill the requirement for a defensive driving certificate and discount.
After you've completed an approved defensive driving course, your auto insurer may apply your discount for several years. If you still qualify for a discount after that period has expired, you may be able to re-take a defensive driving course to maintain the savings.
How to get a defensive driving insurance discount
Since defensive driving can make you safer on the road, some insurance companies will offer a discount for taking a defensive driving course. Each insurer's discount and terms are different, and state regulations can come into play, too. Before you sign up for a defensive driving course, you can do the following:
Check your state's regulations or laws about defensive driver discounts
Learn your insurer's available discounts, including any defensive driving discount age limits
If a defensive driving discount is available, make sure you select a state/insurer-approved course
Compare costs, timing, and formats (in-person vs. online) of approved defensive driving courses
Pro tip:
Defensive driving courses aren't just about earning a discount — they can teach you to anticipate situations that may result in a collision. These courses typically cover the risks and reasons for accidents, statistics illustrating the most prevalent safety concerns and, most importantly, techniques to recognize and quickly react to danger.
Is there a defensive driving discount age limit?
Defensive driving is often geared towards younger and older drivers who may have higher car insurance premiums, but a defensive driving discount may be offered to people of all ages.
Does driver's ed reduce insurance?
Insurers may offer a discount or lower rate for teen drivers who complete a driver's education course, but the savings may not be comparable to a defensive driving discount. Bear in mind that these are two different types of driving courses. Driver's education is meant to teach young drivers the rules of the road and basic driving skills before earning their license.
Defensive driving courses are designed to improve your existing driving skills so you can better anticipate situations that may cause an accident and drive more safely in general.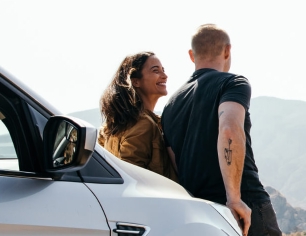 Quote car insurance online or give us a call