Car insurance discounts & information for students
Between textbooks and gas money, every penny counts. Fortunately, there are more than a few ways students and teenage drivers can save with car insurance discounts at Progressive. From going away to college to landing on the honor roll, learn more about student discounts and other insurance essentials.
4 min to read
Student discounts for car insurance
Progressive offers insurance discounts for students who maintain good grades, go to school away from home, or drive while they're a teenager. To qualify for these discounts, you'll need to be on your parents' or someone else's car insurance policy and not your own.*
Good student discount: We offer a discount for full-time students under the age of 23 with a B average or better. In most states, the average discount is 10%.†
Distant student discount: If you're 22 years old or younger, go to a school that is 100 miles or more from your home, and don't have a car at school, you'll earn a distant student discount with Progressive.**
Teen driver discount: If you're 18 years old or younger, you qualify for this discount.†† Easy!
Essential insurance articles for students
How insurance works
Shopping for car insurance
Insurance & financial tips
Other helpful tools & info
Perks of insuring with Progressive
Loyalty rewards: We reward you for being a Progressive customer right from the start.
Never lose your ID card: You can view, save, share, and print your insurance ID card from your phone as proof of insurance.
Submit a claim on the app: With the Progressive mobile app, you can file a claim, send photos, and view your claim's status.
PerkShare®: Get free perks, including special discounts, offers, and coupons.
Snapshot®: Get a personalized rate that's based on how you drive. The safer you drive, the more you could save.
Get a car insurance quote today and we'll help you find the right coverage at a price that works for you.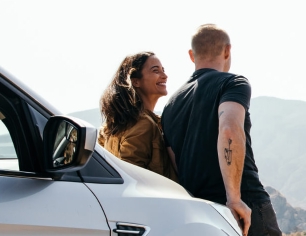 Quote car insurance online or give us a call