What documents do you need for a passport?
When you apply for your first U.S. passport, you need to submit these documents required by the Department of State: your completed DS-11 passport application form, a qualifying ID with a matching photocopy, a qualifying document that proves your U.S. citizenship with a matching photocopy, and a qualifying photograph of yourself. All new passports and all passports for children under 16 must be applied for in person at a passport acceptance facility, or, in some cases, a passport agency.
3 min to read
A completed DS-11 application form

Qualifying identification documents and copies

Two separate payments — one for the application fee and one for the execution fee (the acceptance and processing of your documents).
Passport application fees
Adult applications (age 16 and over) cost slightly more than a passport application for a child under 16. You can find current passport application prices on the Department of State's website.
The passport acceptance facility where you submit your application will accept your fees. You must pay the application fee by check or money order. You can pay the execution fee by money order, check, or credit card depending on the facility, so check ahead of time to find out which payments they will accept at yours.
Note: The requirements and costs are different if you're renewing a passport.
Where can I get my passport photo taken?
It may be possible to take your passport photo at home, but since there are specific requirements for a passport photo, it's generally faster and easier to have it done professionally at one of the major pharmacy, retail, or shipping chains that frequently offer this service in your area. Call or visit the website of your local chain pharmacy, grocery store, or shipping service center to find out if they take and print passport photos.
Many passport acceptance facilities also provide passport photo services for a small fee. The Department of State's search tool shows the acceptance facilities in your area and the services available at each location, including photo service.
Can I take my own passport photo?
You can take and print your passport photo rather than having a professional do it as long as it meets the passport photo requirements. Your photo must be:
Recent and taken by someone else. The photo should have been taken within the last six months, not in a selfie form.

Clear and unedited. Don't apply filters, and make sure there's no blur or pixelation.

In color. Black and white submissions are not permitted.

Free of obstructions. Use a white or off-white background, and don't wear glasses. Hats and other head coverings aren't allowed unless they are for religious or medical reasons, with an accompanying certificate.
If you take the passport photo yourself, upload it to the State Department's photo tool to ensure it's a good candidate before you print it. The tool also allows you to crop the photo to the right size and ensure your face is centered correctly.
Planning a trip? Protect yourself from the unexpected by getting a travel insurance quote online with InsureMyTrip through Progressive. Or call 1-844-276-1214 to speak with a licensed travel insurance representative.
How long does it take to get my passport after sending in my passport documents?
Standard processing varies and may take about two to three months. Expedited processing may take a month and a half to two months. Check the current processing times.
You might be able to rush your passport application in certain circumstances that require urgent travel. Expedited processing requires an extra fee. You can include it in the check you write for your application fee.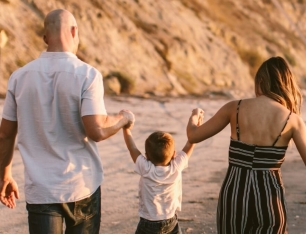 Get a trip insurance quote online or call for expert advice