How do you apply for a passport for a minor child?
When you apply for a U.S. passport for your child under 18, you'll follow the same basic process required for adult passports, and you'll provide some additional information. Collect the required documents proving your child's identity and citizenship, submit your child's passport application in person, and pay the required fees. Note: Passports for children under age 16 require different information than passports for children aged 16 and 17.
4 min to read
Children under 16: Other passport requirements
If your child is age 15 or younger, you'll need to provide the following passport documents for a minor child in addition to the application materials listed above, as required by the U.S. Department of State:
Proof of parental relationship
Acceptable documents that list the parent(s) or guardian(s) of the child include a U.S. birth certificate or record of birth abroad, adoption decree, foreign birth certificate, or divorce/custody decree. Some documents like birth certificates may serve to prove both citizenship and parental relationship.
Proof of parental consent
Both parents must consent to the passport application for a child under age 16. If both parents cannot attend the passport application submission, you'll need to submit a notarized Form DS-3053 accompanied by a photocopy of the absent parent's ID. The Department of State has provisions for situations like if one parent has sole legal authority or if one parent can't be found.
Children 16 or 17: Other passport requirements
Children age 16 or 17 can apply on their own for a standard-issue passport that lasts ten years (passports for children under 16 last five years). In addition to the requirements for an adult, applicants age 16 and 17 need to show proof of parental awareness that they're applying for a passport.
Your child can prove parental awareness in several ways, as the State Department requires. The simplest is to have one parent/guardian appear with the child at the application. If that isn't possible, you can submit a copy of a parent/guardian's ID with a signed note or provide evidence that a parent or guardian is paying the passport fees (e.g., paying with a check with their name).
The State Department may ask your child for a notarized statement of parental support. Call your acceptance facility to find out if they require this. If they do, have a parent fill out Form DS-3053, sign it in the presence of a notary, and submit the notarized from with a photocopy of an ID matching the parent or guardian who filled out the form.
Do both parents need to be present for a child passport application?
No. The parental consent rules depend on your child's age, but it's possible to submit a child passport application form without both parents present, as long as other requirements are met. If your child is 15 or younger, the easiest way to demonstrate both parents' consent is for both to come to the passport acceptance facility when applying.
If it isn't possible for both parents to attend, the Department of State requires paperwork to demonstrate consent or account for unusual circumstances. Applicants aged 16 and 17 can apply without either parent present if they provide the required proof that at least one parent is aware of the application.
How long does it take to get a passport for a minor?
Depending on current processing times, expect to wait two to three months for standard processing and one and a half to two months if you paid for expedited processing for a minor passport. If you need your child's passport faster than the expedited time frame and meet certain requirements, you may be able to rush your application.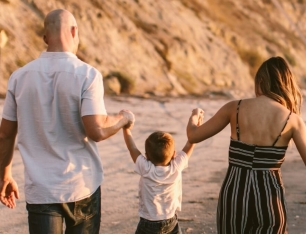 Get a trip insurance quote online or call for expert advice