Does car insurance cover towing?
Roadside assistance on auto insurance policies will often provide towing, up to a certain distance specified on your policy. Not all policies will be eligible for roadside assistance, and coverage is always optional. Some insurance companies may cover towing if you're involved in a covered accident, even if you don't carry roadside assistance coverage.
4 min to read
When does auto insurance cover towing?
Whether your auto insurance will cover towing depends on your insurer and policy. Roadside assistance coverage can pay for a tow, up to a certain distance specified on your policy, if your vehicle is disabled. Your insurer might also cover the cost of towing if your vehicle is involved in a collision and you're unable to drive it.
What does roadside assistance cover?
Many insurance companies, including Progressive, offer roadside assistance as an optional coverage on your auto insurance policy. Progressive's roadside assistance can be used for the following:
Tow service for your vehicle within a 15-mile radius or to the closest qualified repair shop beyond 15 miles.
Winching services in case your car gets stuck in mud, snow, water, or sand (within 100 feet of a road or highway).
Jump-start services for a dead battery.
Towing for electric vehicles to the closest qualified charging facility.
Locksmith services if you lose your keys or accidentally lock them in your vehicle.
Help in changing a flat tire.
Fuel delivery (you pay for the cost of the fuel)
The majority of Progressive auto policyholders are eligible for roadside assistance coverage. If you have roadside assistance, you may also be eligible to add trip interruption coverage (if it's available in your state). If you break down more than 100 miles from home, trip interruption can cover up to $500 of your related costs (lodging, food, and transportation) while you wait for your repairs.
Is roadside assistance considered a claim?
Yes, if you have roadside assistance coverage and your car experiences a breakdown not related to an accident, you'll file a claim to use your coverage. However, for roadside assistance claims, your insurer may have you call a designated phone number that will dispatch a service person quickly rather than having you follow the standard car insurance claims process. The same goes for trip interruption, as long as you added it to your roadside assistance coverage.
Does car insurance cover towing after an accident?
If you're involved in an accident caused by another driver, the cost of towing your vehicle may be covered under the at-fault driver's liability coverage. However, if you're found to be at fault for the accident, you may be responsible for towing expenses, depending on your coverage.
Does car insurance cover impound fees?
Your auto insurance company won't cover impound or lot fees. Be sure to retrieve your car as quickly as possible from an impound lot. Depending on where your car is towed, you may only have a few days to recover your vehicle before additional fees are assessed.
Get roadside assistance and trip interruption coverage
New Progressive customers
Call 1-866-749-7436 or quote car insurance online and we can help you sort through your coverage options to find the right auto policy for you.
Current Progressive customers
Log in to your policy or call 1-866-749-7436 to select the coverages you want to add to your auto insurance.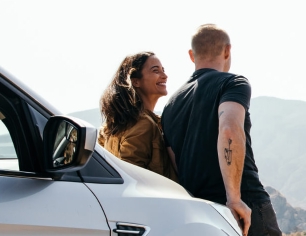 Quote car insurance online or give us a call