Does my car insurance cover a U-Haul?
Most likely not — most auto insurance policies have a maximum weight limit for vehicles they'll insure, including personal cars but usually excluding cargo vehicles like moving trucks. Therefore, your standard car insurance policy likely won't cover your rental truck. If you're renting a small U-Haul vehicle like a pickup truck or van, there's a chance you can get coverage from your auto insurance policy, but it's not guaranteed. While you're not legally required to insure a truck or van rental, it's worth considering to avoid being responsible for damage to it.
2 min to read
Do I need car insurance to rent a U-Haul?
U-Haul and other rental agencies generally prefer that customers have some form of insurance when renting a vehicle, but it's not a requirement. When picking up your vehicle, you'll have the option to purchase insurance coverage from the rental agency. If you decline and don't have another form of insurance to protect the vehicle, you'll be responsible for any damage that occurs while the moving truck is in your hands.
If you damage a U-Haul or other rental and you aren't protected under their coverage, you may be required to pay for the damage in full when returning the vehicle — even if somebody else caused the damage. Learn more about U-Haul damage coverage and see more frequently asked questions.
Can I rent a U-Haul without car insurance?
You can typically rent a truck even if you decline all coverage options the rental agency provides. Many truck rental agencies automatically provide a minimal amount of liability coverage, so you may still be covered for damage or injuries you cause while using the truck. However, it's still worth considering buying additional coverage, especially if your personal auto policy doesn't extend any coverage to your rental.
Pro tip:
Before renting a truck, ask the rental agency what coverage is automatically included and what coverage is optional. You should also check with your auto insurer and credit card company to see if they may extend any coverage to the type of vehicle you're renting.
Does my comprehensive insurance also cover a U-Haul?
The comprehensive coverage on your personal auto insurance policy likely only covers vehicles up to a certain weight, which means it won't cover damage to large moving trucks or cargo vehicles. Double-check with your insurance company, but you'll likely need to purchase separate insurance to be protected while renting a truck.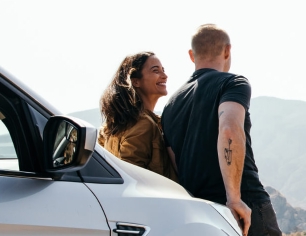 Quote car insurance online or give us a call