How does insurance cover moving and storage units?
Homeowners, renters, and condo policies generally cover theft, vandalism, and weather-related damage to your belongings while you're moving. The same coverage typically applies to personal property that you keep in a storage unit. However, whether you hire movers or move on your own, your policy normally won't cover damage to items from other mishaps while packing or in transit, such as dropping a lamp or damaging a television while carrying it down a stairwell. Your moving company will offer some liability protection at no cost and additional coverage for an added cost in certain states.
4 min to read
How does insurance work when moving yourself?
While you can save money on moving expenses by taking on the heavy lifting by yourself or with friends, your policy won't cover damage from the process of moving items. You won't receive the basic liability protection that moving companies guarantee, but your home, renters, or condo policy may cover damage, up to your policy's limits, to items caused by theft, vandalism, or if the moving truck is involved in an auto accident.
How does insurance cover vehicle damage while moving?
If you're renting a moving truck or van, consider purchasing the optional collision damage waiver coverage from the rental company which can cover you if you're liable for damages to the truck/van. You don't want to be financially responsible for damages you cause to the moving truck, since your auto policy's comprehensive and collision coverages may not cover large or oversized moving trucks and vehicles.
How does insurance work with movers?
While most homeowners, renters and condo policies cover your personal property during a move, you usually won't be covered for any damage caused by movers — including packing and transporting your belongings. Your moving company will often offer the following insurance options to provide coverage:
Basic carrier liability: Federal law requires moving companies to provide basic liability protection at no additional cost. Your moving company will cover 60 cents per pound for each item. While basic liability protection offers some coverage, it won't pay to repair or replace most items, especially furniture or appliances.
Example:If movers damage your 20- lb. dining room chair, you'd be eligible to receive $12 (.60 x 20) in compensation.
Full replacement value protection: If your item is damaged, destroyed, or lost, full replacement value protection requires your moving company to repair or replace it at the current market value. Full replacement protection is the default insurance coverage at all moving companies and costs about 1% of your belongings' estimated total value. If your belongings are valued at $100,000, you would pay $1,000 for full value protection.
Example:If movers damage your 20- lb. dining room chair, and the current market value of the chair is $50, you'd be eligible to receive $50.
Separate liability insurance: : For an additional cost, some moving companies offer insurance that covers the difference between the required liability protection and the item's full replacement value. However, certain states don't allow moving companies to sell insurance to their customers, so they use third-party providers. Ask your movers for documentation of this policy.
Example:Your 20- lb. dining room chair has a full replacement value of $50. You're eligible to receive $12 from the required liability protection. Separate liability insurance can cover the remaining $38.
Does insurance cover moving expenses?
Your homeowners, condo or renters policy won't cover moving expenses. However, if you're unable to live in your current residence due to a covered loss, your loss of use coverage may pay for certain costs related to moving into a temporary residence while your home is being repaired or rebuilt.
How does insurance cover storage units?
Standard homeowners, renters and condo insurance policies generally cover a percentage of your possessions while in a storage unit—no matter the unit type or where it's located. You're generally covered for theft, vandalism, and weather-related damage, but you probably won't be covered for mold and mildew. The coverage limit for your items in storage is usually set at some percentage – for instance, 10% – of your policy's personal property coverage limit or $1,000, whichever is greater.
Example:If the personal property coverage amount on your home, renters or condo policy is $75,000, you may be covered up to $7,500 for your belongings in a storage unit if your coverage limit for storage is 10%.
Do you need insurance to use a storage unit?
Some storage facilities require that you provide proof of insurance before taking over a unit, while others may offer their own insurance for your belongings.
What if you're storing a vehicle?
Home, condo, and renters insurance won't cover damage to a vehicle in storage. However, comprehensive coverage on your auto insurance policy may pay to repair or replace a vehicle damaged or stolen while in storage.
Protect your belongings with home, condo, or renters insurance
Online
Customize coverage to your new home, condo or apartment.
Get a home insurance quote
Call a rep
Speak with a licensed representative for your state.
Call 1-866-749-7436
Through an agent
Connect with an independent agent in your neighborhood.
Find an agent online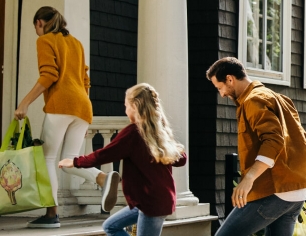 Quote homeowners insurance online or call for advice