Do you need insurance for a car in storage?
Legally, you don't need insurance coverage for a car that's not being driven and is in storage. However, if the vehicle gets stolen, vandalized, or damaged in an accident or weather-related event, you'll be responsible for any resulting expenses if you don't carry insurance. Keeping your vehicle insured, even to a lesser degree, while it's in storage protects your car against threats that go beyond accidents that occur while driving.
3 min to read
What kind of insurance covers a car in storage?
Technically, there's no dedicated insurance for a car in storage. The closest thing to vehicle storage insurance is comprehensive car insurance coverage, as it protects your vehicle against the types of damage it could suffer while parked on your property. Suppose a tree crashes through your garage during a windstorm and crushes your car. Without comprehensive coverage, you're out of luck. But with it, you're protected against weather-related damage caused by wind, hail, hurricanes, and fire. You're also protected if your vehicle gets stolen or vandalized.
Some insurers, including Progressive, allow you to keep comprehensive coverage while dropping collision car insurance coverage. However, if you have a car loan or lease, your lienholder will likely require you to keep your comprehensive and collision coverages at all times, even when the vehicle isn't being driven.
Learn how insurance covers your property when moving or using a storage unit.
Pro tip:
If you do drop coverages while your car is in storage, make sure to restore them before putting your vehicle back on the road so you're covered in the event of an accident.
Do you need insurance on a broken-down car?
You may not want the added expense of insuring a vehicle that isn't in running condition, but the same principles apply to a broken-down car as they do to a working car in storage without coverage. If you don't want to pay for comprehensive coverage, there are several options you can consider.
Suspend your coverage
Your insurer may allow you to temporarily suspend car insurance coverage for a certain period. Your policy isn't canceled; however, if your car gets stolen or damaged during the suspension period, you'll have to pay for any damage to your vehicle. Note that Progressive doesn't offer this option.
Cancel your registration
If you're going this route, be sure to cancel the vehicle registration before the insurance coverage to avoid creating a gap in car insurance coverage. You may also be required to turn in your plates and store the vehicle in a locked facility.
Cancel your coverage
You may pay a higher rate for car insurance when you obtain coverage in the future. Before considering these options, think about how long the vehicle will be out of commission. If you plan to repair the vehicle and have it back on the road soon, then it may be better to keep the coverage you already have on it.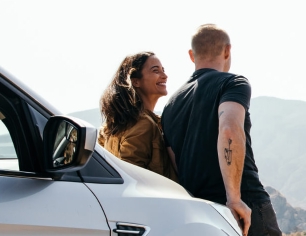 Quote car insurance online or give us a call